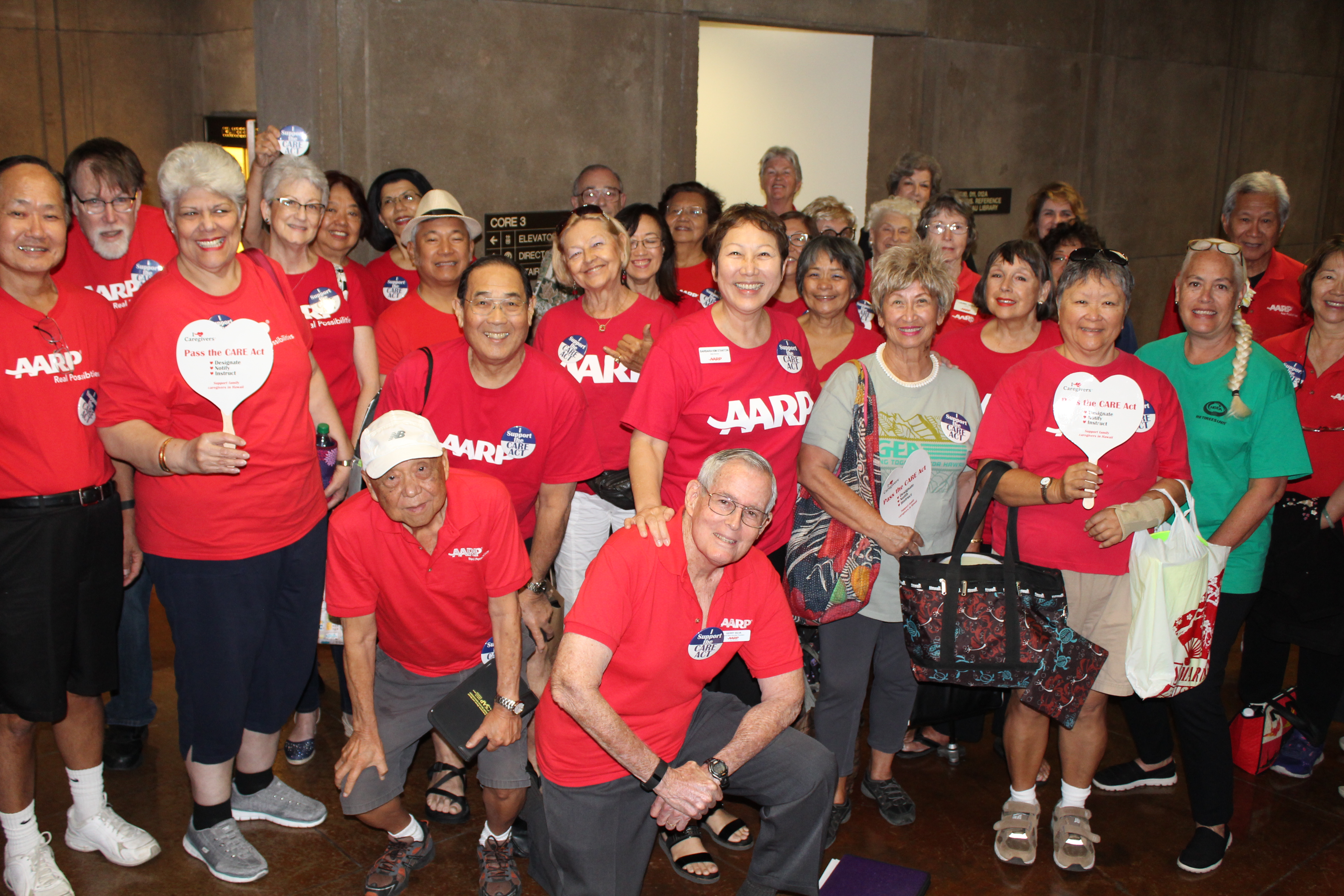 UPDATE: On Monday, April 25 conferees passed the CARE Act bill out of committee, with amendments. Next up: the full Senate and House will conduct floor votes on the bill, before the 2016 legislative session comes to a close on May 5.


Members of the Hawaii CARE Act Coalition gathered this morning in support of the CARE Act bill as it was considered in conference. The Coalition includes 21 organizations that have worked since 2014 to pass the Caregiver Advise, Record, Enable (CARE) Act.

Advocates are calling on conferees to pass the Senate version of HB 2252. The bill would require hospitals to establish procedures giving family caregivers the opportunity to be designated on a patient's medical record, be notified in advance of a patient's transfer or discharge, and receive instruction – prior to discharge – in medical tasks required when the patient goes home. The proposed measure would support unpaid caregivers who are often called on to provide complex medical care for which they receive little or no instruction.

Hawaii is falling behind other states in recognizing the importance of supporting family caregivers. Since 2014, 29 states and territories have passed the CARE Act. Of these, all but three states/territories (Maryland, Alaska, and the District of Columbia) have enacted the legislation, and all are expected to do so. Pennsylvania became the latest state to adopt the CARE Act when Gov. Tom Wolf signed it into law this week.

An estimated 154,000 caregivers in Hawaii provide increasingly complex care services – including injections, tube feedings, and medication management – to older loved ones at home. Collectively, Hawaii's caregivers provided unpaid care valued at $2.1 billion in 2013 alone.

The Hawaii CARE Act Coalition includes AARP Hawaii, the American Legion, the Caregiver Foundation, County of Kauai - Agency on Elderly Affairs, Disabled American Veterans – Maui Chapter 2, Faith Action for Community Equity, Hale Mahaolu, Hawaii Alliance for Retired Americans, Hawaii Family Caregiver Coalition, HGEA, ILWU Local 142, Kokua Council, Korean War Veterans Chapter 282, Lahaina Hongwanji Mission, Maui Adult Day Care Centers, Maui County Office on Aging, Maui County Veterans Association, Na Hoaloha, Na Koa Kahiko Wahine, the Policy Advisory Board for Elder Affairs, and the Veterans of Foreign Wars Post 3850.