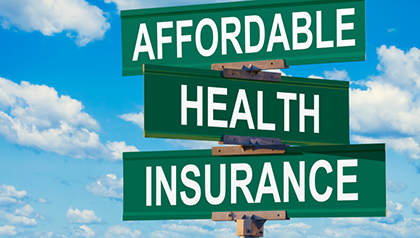 If your health insurance has been cancelled, you may be tempted to go with the alternative plan being offered by your current insurance provider. But take caution. As with everything, it's always best to shop and compare first.

Understanding your options and knowing how the new health care law affects you and your family is essential to making informed choices that will get you the most bang for your buck.

For example, in order to be eligible to receive financial help with premiums or out-of-pocket costs, you must obtain coverage through the Health Insurance Marketplace, which for Wisconsinites is HealthCare.gov. The marketplace also allows you to shop and compare similar plans, so you can choose what's right for you without any high pressure sales tactics.

If you're having problems with the marketplace website or want to find out if it's for you, check out AARP's new online tool called HealthLawAnswers.org. Just answer seven simple questions and in less than a minute you will be provided with a customized report that includes your health insurance options along with contact information for where you can get help with marketplace signup.

Remember, you have until Dec. 15 to enroll in coverage that will begin on Jan. 1.