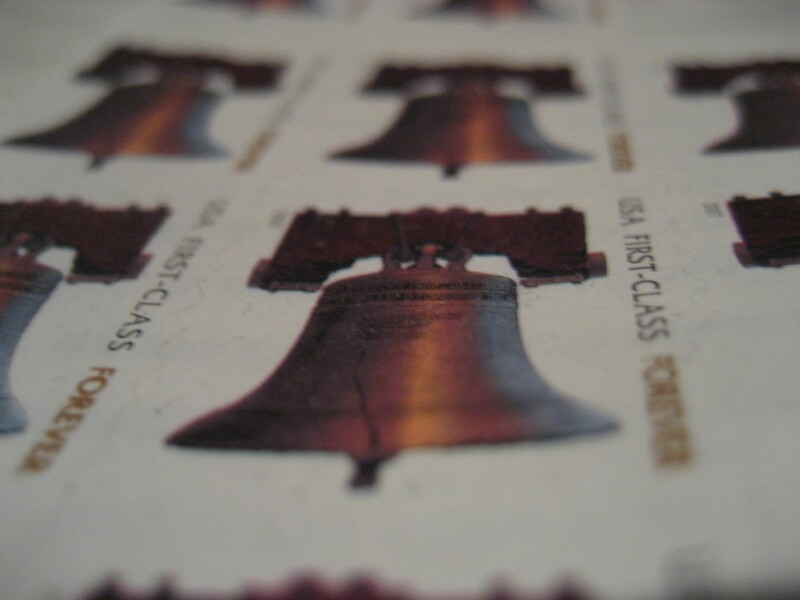 Starting Sunday, January 27, 2013, the price of a first-class stamp will increase to $0.46 from $0.45.
However, you can save that extra penny by purchasing Forever Stamps - so named because you can use them to mail First Class letters no matter what the postal rate. (If you'd purchased enough to last you until this year when they were introduced in 2007, you could still be sending out First Class letters for just $0.39 each!)
Forever stamps are available at your local post office, as well as many retailers such as grocery stores and banks. You can also purchase them online before the rate changes, though be aware you'll pay for shipping.
In addition to changing postal rates, the Post Office is rolling out the new Global Forever Stamp, which you can use to send a one ounce letter or postcard to any country in the world for $1.10. Postcard lovers have no such luck. There isn't a Postcard Forever Stamp, so it will cost you an extra penny to send a postcard starting tomorrow, $0.33 instead of $0.32.
Image: First Class - 317 by therubberduckie via Flickr