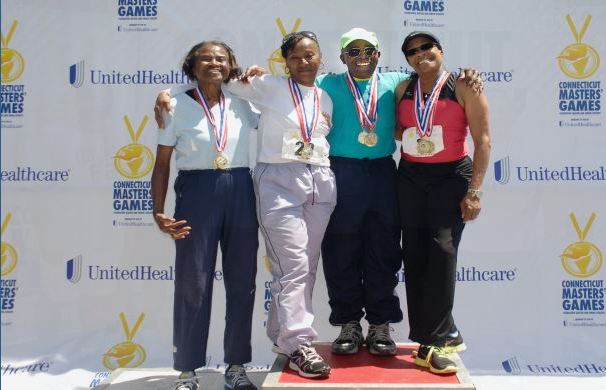 Calling all amateur athletes! AARP is proud to help sponsor the 36th Annual Connecticut Masters' Games, taking place on Saturday, May 16th and Sunday, May 17th, 2015 in New Britain, CT. Registration is now open, so don't miss your chance to join in the fun and show us what you've got!

Well over 1,500 amateur master athletes between the ages of 30 and 90 years old are expected to converge on the City of New Britain for their chance to "Go for the Gold", make new friends and demonstrate their commitment to a healthy lifestyle. The 2015 Games will offer 14 great events for athletes to compete in, including Basketball, Tennis, Bicycling, Swimming, and even Pickleball! The top three finishers in each age group will receive medals (and a year's worth of bragging rights).

Some sport competitions will take place outside of the main dates, so be sure to check the schedule for specific sports if you are interested in competing. Click here for the full listing of sports and dates.

Because Connecticut is considered an "open" state, you don't need to be a state resident to compete. In the past, amateur athletes from all over the Northeast region and beyond have competed in this Olympic-style sports competition.

AARP believes that age and experience can expand your possibilities. That's why we're proud to once again help sponsor the CT Master's Games and to support the efforts of our older athletes -- here in Connecticut and across the country -- as they reach for, and achieve, their Real Possibilities.

We hope to see you at the Games!

PLEASE CLICK HERE TO REGISTER.