AARP's annual Andrus Awards for Community Service acknowledges volunteers that have gone above and beyond to give back to give back to their communities through service. This year, in Maryland, we are proud to honor Bethesda resident Mary Bochanis!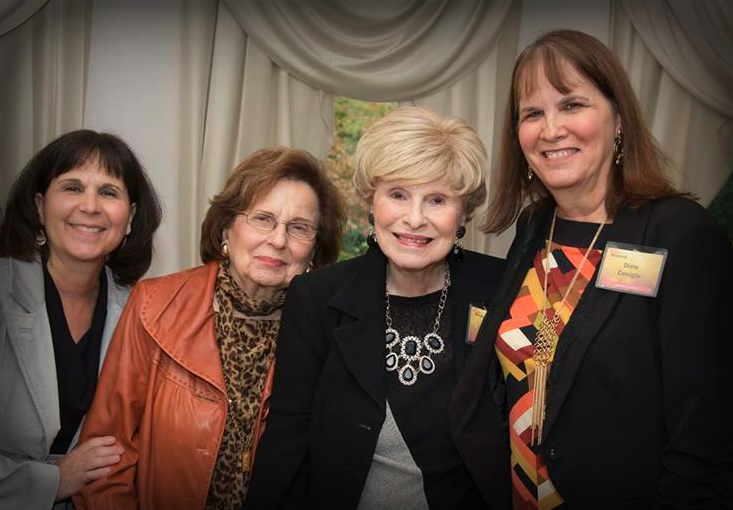 Now 90 years old, Mary has been volunteering for more than 70 years at places such as the National Institute of Health, the Walter Reed National Military Medical Center, and the Ladies Philoptochos (Friends of the Poor) Society of Saint Ophelia Cathedral.

Service has long factored in Mary's life. It was as a Red Cross volunteer at Walter Reed National Military Medical Center that Mary met her husband, Charles "Gus" Bochanis, who had just returned from service in World War II and had lost his leg. Mary visits with injured patients and their families during her "Comfort Cart" rounds each week, distributing toiletries and snacks. Mary's shared reflections of the full and beautiful life she spent with her "wounded warrior" have given hope and encouragement to the generations of soldiers she has cared for at Walter Reed.

One of Mary's closest friends, Christina Kalavritinos, says: "Mary's lifelong dedication to bringing sunshine and hope has provided much needed encouragement to seriously ill children and their parents from around the world, severely wounded veterans returning from battle and their families, and seniors confined to private or nursing homes and seeking friendship."

Across the state, recipients were chosen for their ability to enhance the lives of AARP members and prospective members, improve the community in or for which the work was performed, and inspire others to volunteer. Please join us in congratulating our winners:

Advocacy
Delphine Ally, Gaithersburg, and John Henkel, Baltimore

Social Media
Rose Hobson, District Heights

Outreach
Wanda McDougal, Reisterstown

Chapter Leader
Ernie Sims, District Heights

AARP Driver Safety
Pratap (Peter) Surana, Ellicott City

AARP Experience Corps
Lorraine Harrison, Baltimore

AARP Tax Aide
Ed Honabach, Jarrettsville

Community Partner
Professional Outplacement Assistance Center, Laurel

Maryland Retired School Personnel Association (MSRPA) Community Service Award
Richard Turner, Salisbury

And our AARP Maryland Rising Star Award winners, Addisu and Tirhas Dempsey, Bethesda!

For more photos from the event, view AARP Maryland's photo album on Facebook.

Would you like to volunteer? We have many opportunities for you to have fun, meet great people and help your community. To learn more, send an email to mdaarp@aarp.org with the subject line "Volunteers."