FOR IMMEDIATE RELEASE: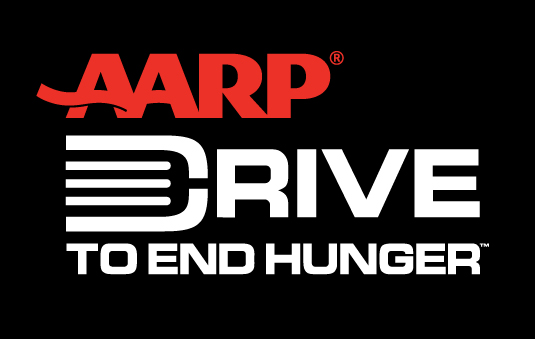 February 19, 2015

CONTACT:

Jim Dau: 202-434-2560, jdau@aarp.org

DRIVE TO END HUNGER LAUNCHES 2015 SEASON IN DAYTONA WITH FOCUS ON ADDRESSING ROOT CAUSES OF HUNGER
AARP Foundation President: "This is a big season for some big reasons."



DAYTONA BEACH, FL — AARP and AARP Foundation are launching the fifth season of Drive to End Hunger in NASCAR, using the groundwork of the program's previous success to build a track towards solving the threat of hunger for the long-term. With help from Jeff Gordon, four-time NASCAR Cup Series champion and driver of the No. 24 Drive to End Hunger Chevrolet SS for Hendrick Motorsports, AARP Foundation will increase awareness of – and support solutions to – the root causes of hunger faced by nearly 9 million Americans 50-plus.

AARP Foundation's goal is to increase the access to safe, nutritious, and affordable foods for Americans 50-plus who may face the risk of hunger. In 2015, AARP Foundation will build on gains made over the last four years of Drive to End Hunger to address the root problem of hunger. AARP Foundation is working to address the inability of many Americans to buy healthy food in their home communities, including efforts to improve the nation's food supply chain by engaging producers, distributers, and hunger relief organizations.

"Just like the rest of NASCAR nation getting ready for Daytona, the Drive to End Hunger team is excited and optimistic about the season ahead – and not just because we like Jeff's chances to win the Sprint Cup," said Lisa Marsh Ryerson, AARP Foundation president. "We have some great work coming this year that will help not only the millions of people who today face the risk of hunger, but also help eradicate that threat for millions more people moving forward."

"I understand that a lot of my fans will spend some time this year remembering all the things we've done in the past," said Gordon, who has announced that 2015 will be his last season as a full-time driver in the NASCAR Sprint Cup Series. "They should know, though, that I'm looking straight ahead, not just in the race to win another championship, but also in our efforts to help people who struggle to put food on their tables."

Through AARP's sponsorship of the No. 24 Chevrolet, the AARP Foundation's Drive to End Hunger program will once again offer fans the opportunity to directly engage in hunger relief efforts by participating in several meal packaging events across the country. AARP Foundation will also work to increase public understanding of older adult hunger through the release of impactful new research.

"This is a big season for some big reasons," added Ryerson. "We hope that, as people take the coming year to reflect on Jeff's achievements as a champion driver, they also appreciate all his work with Drive to End Hunger to help the fight against older adult hunger."

For more information or to get involved, please visit www.DriveToEndHunger.org. Join the conversation on Twitter by following @Drive2EndHunger and using #endhunger.

# # #

About AARP Foundation

AARP Foundation is working to win back opportunity for struggling Americans 50+ by being a force for change on the most serious issues they face today: housing, hunger, income and isolation. By coordinating responses to these issues on all four fronts at once, and supporting them with vigorous legal advocacy, the Foundation serves the unique needs of those 50+ while working with local organizations nationwide to reach more people, strengthen communities, work more efficiently and make resources go further. AARP Foundation is AARP's affiliated charity. Learn more at www.aarpfoundation.org.



About AARP

AARP is a nonprofit, nonpartisan organization, with a membership of nearly 38 million, that helps people turn their goals and dreams into real possibilities, strengthens communities and fights for the issues that matter most to families such as healthcare, employment and income security, retirement planning, affordable utilities and protection from financial abuse. We advocate for individuals in the marketplace by selecting products and services of high quality and value to carry the AARP name as well as help our members obtain discounts on a wide range of products, travel, and services. A trusted source for lifestyle tips, news and educational information, AARP produces AARP The Magazine, the world's largest circulation magazine; AARP Bulletin; www.aarp.org; AARP TV & Radio; AARP Books; and AARP en Español, a Spanish-language website addressing the interests and needs of Hispanics. AARP does not endorse candidates for public office or make contributions to political campaigns or candidates. The AARP Foundation is an affiliated charity that provides security, protection, and empowerment to older persons in need with support from thousands of volunteers, donors, and sponsors. AARP has staffed offices in all 50 states, the District of Columbia, Puerto Rico, and the U.S. Virgin Islands. Learn more at www.aarp.org.