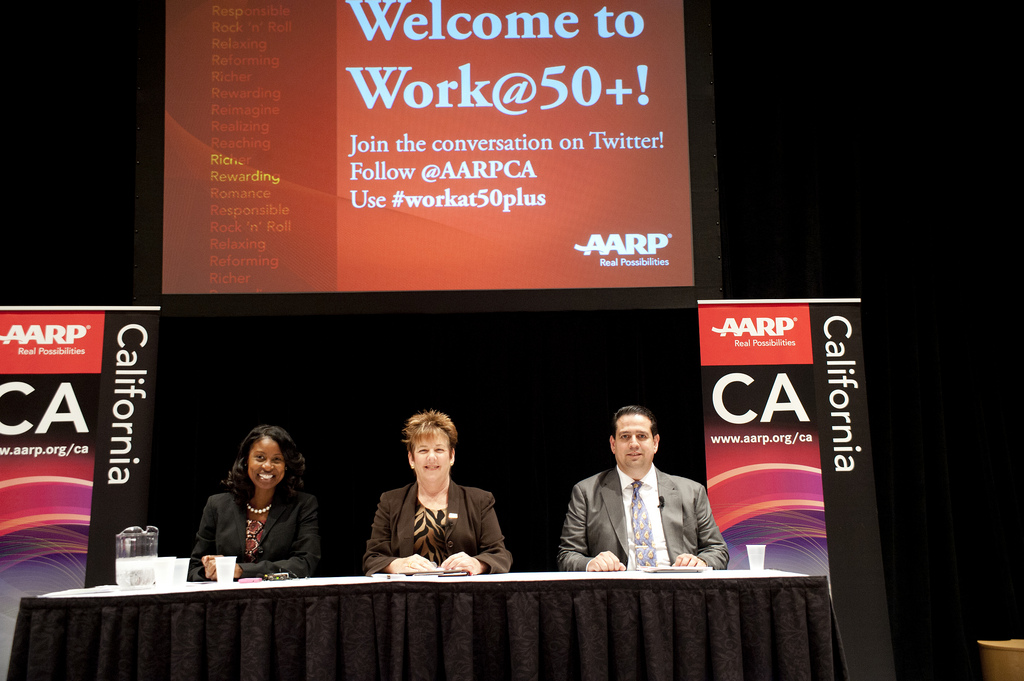 Today we're sharing six tips from Entrepreneurship: Your Best Investment Is You, one of our sessions from Work@50+. This session was developed to share what individuals need to know to start or grow a business. More than half of those who registered to attend Work@50+ told us they were either interested in starting their own business or already own one. Moderator Tunua Thrash of the West Angeles Community Development Corporation elicited the following tips from our panelists, Natalie Orta of the U.S. Small Business Administration (SBA) and Carlos Galvan, Jr., Vice President and Chief Financial Officer of La Amapola, Inc., a family owned business.

6 Tips for Entrepreneurs
1. Understand your numbers, from taxes to accounting. Take a class if you need it.
In Entrepreneur Magazine, Bob Reiss writes:
"Here are the numbers you should have at your fingertips:
a snapshot of the company,
cash flow statements that are regularly updated,
cost analysis of your product(s),
break-even analyses, both for the company overall and for each new product."
2. Use the SBA website (www.sba.gov).
Whether you're looking to start a business, interested in applying for a loan from the SBA, or want to become a contractor doing business with the government, the SBA website is a wealth of resources for entrepreneurs.
3. Have an advisor, whether it's someone from SBA, SCORE, or your industry.
SCORE is a nonprofit association supported by SBA that assists small businesses through education and mentorship. San Diego entrepreneurs Jamie Kocher and Steve Raketich received advice on marketing and getting a line of credit through SCORE workshops, as well as financial planning guidance from a SCORE counselor.
4. Your previous career doesn't dictate what you'll do.
As a small business owner, you'll wear many hats; over time, your role within your company will evolve. This New York Times article outlines how ideally you'll move from a player, handling day-to-day work like sales calls and client management, to a coach, general manager, and then an owner who focuses on big picture issues.
5. Pay attention to what makes you successful now; those traits will be help you succeed as an entrepreneur in the future.
From discipline to confidence, the skills and attributes you have that are helping you excel in the workplace and in life will be the ones that make you a great entrepreneur.
6. Network to build your business.
Networking isn't just about finding customers, but also investors, partners, employees, and mentors. And remember that networking isn't all about what you can get out of a new relationship, but what you can give back as well.
Our speakers shared a wealth of information in every session. Stay tuned for future Work@50+ Wednesday posts featuring recaps and videos that will share what you need to succeed in today's changing work environment.

Today's post is the eighth in Work@50+ Wednesday, which is now reverting to a bi-weekly series. Follow us on Facebook and Twitter to keep up to date on the latest in the series, as well as our events throughout the state. On Twitter, check out #workat50plus for the latest research and articles on the topic.