Frommer's/AARP Places for Passion by Pepper Schwartz and Janet Lever, PhDs,
Reveals the 75 Most Romantic Destinations in the World—
and Why Every Couple Needs to Get Away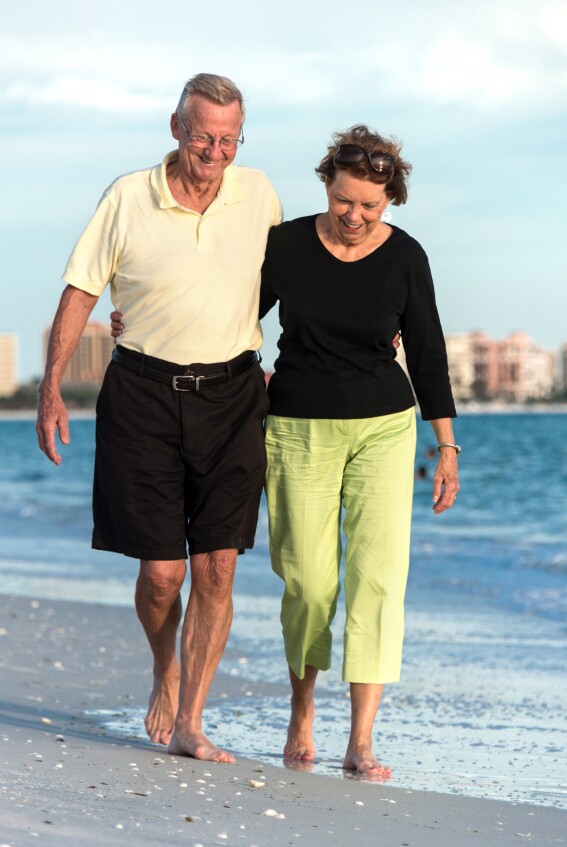 WASHINGTON, DC —Pepper Schwartz, PhD, has teamed up with Janet Lever, PhD, her former coauthor of Glamour's "Sex and Health" column, to release Places for Passion: The 75 Most Romantic Destinations in the World—and Why Every Couple Needs to Get Away.

As you might expect from Dr. Pepper, an expert star on "Married at First Sight" on A&E's FYI channel, and Dr. Janet, a past host of the national cable show "Women on Sex," they provide a guide to the world's sexiest destinations and supply a lot of advice about how to make each destination even more romantic. Along with detail-rich text on the authors' top 75 picks, the two intimacy experts make a solid case for why traveling together is essential in sustaining—and improving—the romance in our lives.

"We took great care to help our readers understand how to pick the right destinations and discuss why travel can rekindle those sometimes-forgotten sparks," says Schwartz, a professor of sociology at the University of Washington in Seattle, Today Show contributor, AARP Sex and Relationship Ambassador, and author of 21 books on relationships.

Introductory chapters include "Going Away to Get Closer" and "Planning Your Romantic Vacation Destinations." Then the 75 destinations are grouped under urban romance (think Barcelona, Marrakech, Miami, to name a few) , natural romance (e.g. Aspen, Banff, Zion and Bryce Canyon National Parks), beach romance (e.g. Amalfi Coast, Bali, Oregon Coast), and adventure romance (e.g. Alaska, Botswana, the Great Barrier Reef, the Taj Mahal). Many places are singled out for readers' specific romantic purposes, such as "Places to Pop the Question," "Honeymoons," "Making Valentine's Day Special," "Milestone Anniversaries," "Special Birthdays," "Romance on Family Vacations," and "Places to Heal." Ways to travel on a budget are sprinkled throughout, and a detailed index helps readers find the type of vacation that will suit them best.

The destination chapters include rich information and the high standard of reporting that Frommer's consistently delivers about locations that meet the authors' criteria for romance. "Frommer's has always inspired passion for travel, so it seemed like a logical next step to encourage travel for passion," says Pauline Frommer, the company's editorial director. "We are delighted to have found such good partners in this endeavor as Dr. Pepper Schwartz and Dr. Janet Lever—and AARP."

Places for Passion: The 75 Most Romantic Destinations in the World—and Why Every Couple Needs to Get Away is available now for holiday purchase at bookstores and online. For more information visit: www.aarp.org/PlacesforPassion.

# # #

About AARP

AARP is a nonprofit, nonpartisan organization, with a membership of nearly 38 million, that helps people turn their goals and dreams into real possibilities, strengthens communities, and fights for the issues that matter most to families such as healthcare, employment and income security, retirement planning, affordable utilities, and protection from financial abuse. We advocate for individuals in the marketplace by selecting products and services of high quality and value to carry the AARP name as well as help our members obtain discounts on a wide range of products, travel, and services. A trusted source for lifestyle tips, news and educational information, AARP produces AARP The Magazine, the world's largest circulation magazine; AARP Bulletin; www.aarp.org; AARP TV & Radio; AARP Books; and AARP en Español, a Spanish-language website addressing the interests and needs of Hispanics. AARP does not endorse candidates for public office or make contributions to political campaigns or candidates. The AARP Foundation is an affiliated charity that provides security, protection, and empowerment to older persons in need, with support from thousands of volunteers, donors, and sponsors. AARP has staffed offices in all 50 states, the District of Columbia, Puerto Rico, and the U.S. Virgin Islands. Learn more at www.aarp.org.

About Frommer's

Frommer Media LLC is known throughout the world for its immensely popular series of travel guides to virtually every major touristic location. Under the Frommer's trademark, its guidebooks have been sold in bookstores since 1956 and have consisted of as many as 340 different titles accounting, in many years, for as many as one out of every four travel guides sold in the United States and Canada. Tens of millions of guidebook readers—the largest loyal audience for any such series—have used Frommer's on their vacation trips. Learn more at frommers.com.