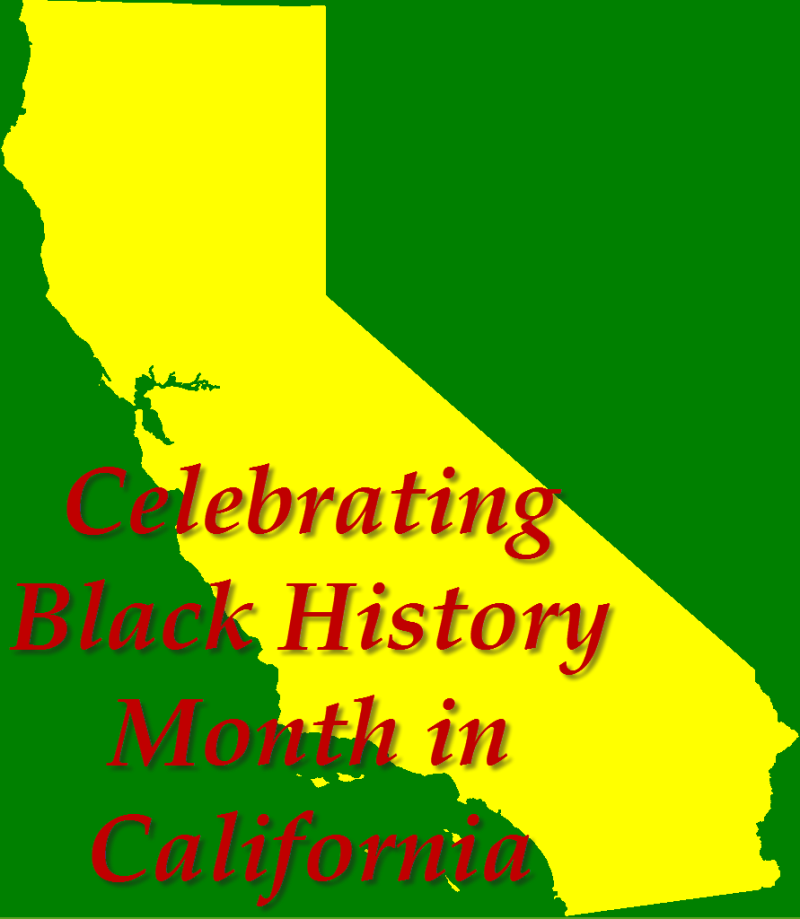 February is Black History Month and so we're sharing a few of the diverse celebrations and special events taking place throughout our state to honor African-American history and culture. If you have an event you'd like us to add, please let us know in the comments. We'll keep this list updated throughout the month.

1) San Diego Black Film Festival

Running today through Sunday ( February 1st through 3rd) in downtown San Diego, this year's San Diego Black Film Festival features 100 films focusing on the African-American and African Diaspora experience, plus a dose of Hollywood glitz.

2) San Bernardino Black History Parade and Expo

The Southern California Black Chamber of Commerce will host a day of community events Saturday, February 2nd beginning at 10:00 a.m. at the National Orange Show Events Center in San Bernardino. The 44th annual Black History Parade features grand marshal Jim Pickens Jr. of ABC's popular television show, "Grey's Anatomy."

3) Orange County Black History Fair

Celebrate African-American history and culture beginning at 9:00 a.m. on Saturday, February 2nd. The parade kicks off on Anaheim Boulevard, north of Lincoln Avenue, at 10:00 a.m.

4) The Jazzschool series in Berkeley, CA

In honor of Black History Month, The Jazzschool in Berkeley will host a series of special event performances. There will be four performances taking place on Saturdays throughout the month: February 2nd, 9th, 16th, and 23rd.

5) 2013 African American Heritage Month Opening Ceremony at Los Angeles City Hall

Join Mayor Antonio R. Villaraigosa, the Los Angeles City Council, City Controller, and City Attorney for this event on Friday, February 8th at 10:00 a.m. This year's honorees include LeVar Burton, LL Cool J, and Danny Glover. RSVP and request parking via email or by phone at (213) 922-9762 by Tuesday, February 5th at 3:00 p.m.

6) City of Pasadena Black History Parade and Festival

The City of Pasadena's annual Black History Parade and Festival will be held Saturday, February 16th, kicking off with a parade that starts at Charles White Park in Altadena at 10:00 a.m. with the festival taking place from 12:00 p.m. until 4:00 p.m. at Jackie Robinson Park in Pasadena.

7) Black History Month Family Festival in Sacramento

Inspired by the Black Family Reunion Celebration that occurs annually in Washington, D.C., the Crocker celebrates Black History Month with a spectacular showcase of art, culture, and history on Monday, February 18th from 11:00 a.m. until 3:00 p.m.

8) "African American Arts Exposition: Rooted in the Past—Growing Towards the Future" in Lompoc

The Lompoc Museum—which cooperates every year with Club Arcturus, a Lompoc-based social club—will be host to part of a large collection of African-American-created and -inspired art from the Hudson Institute of African American Heritage and Global Arts Museum. The exhibit is showing through March 3rd and an artist reception will be held on February 17th from 2:00 p.m. to 4:00 p.m.

Don't forget to let us know about other 2013 Black History Month events we should add to this list with us in the comments below! You can also share with us via Facebook or Twitter.