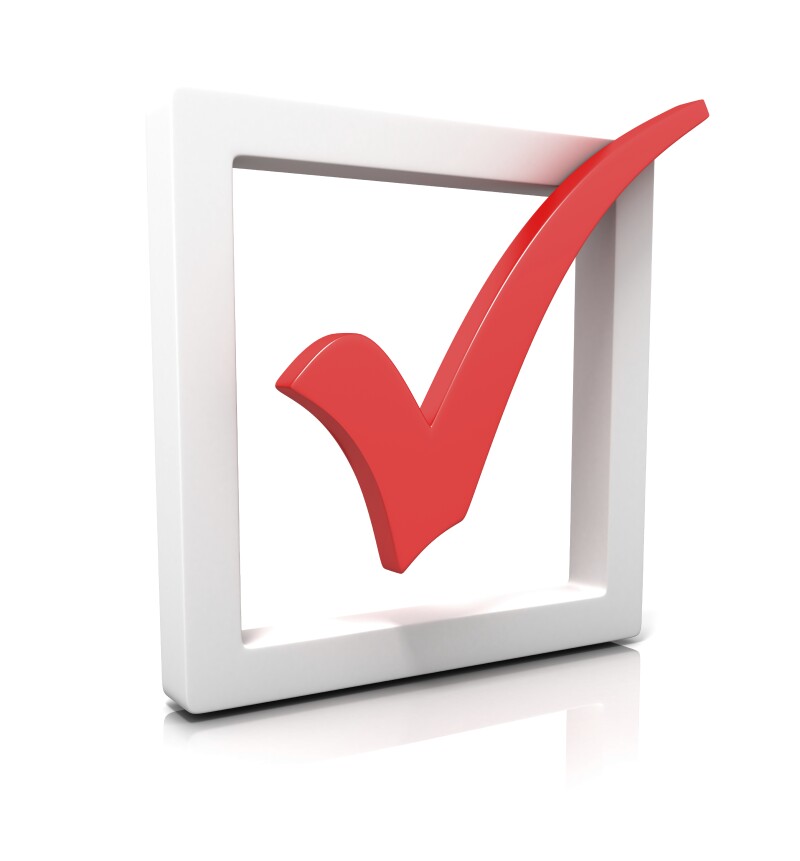 Photo ID Required – Wisconsin law now requires voters to present a photo ID before obtaining a ballot.

Your photo ID does not need to show a current address. Election officials will only be looking at the type of ID presented, the name and photograph on the ID, and the expiration date of the ID.

Acceptable forms of Voter ID most likely to be held by older adults are:

Wisconsin driver's license expiring no earlier than 11/4/2014
WI DOT-issued photo ID card expiring no earlier than 11/4/2014
U.S. passport expiring no earlier than 11/4/2014
Unexpired Wisconsin Driver's license or state ID receipt
Certificate of naturalization issued within last 2 years
Visit BringIt.Wisconsin.gov to learn more about Wisconsin's new voter photo ID law and what it means for you. You can also call the toll-free Voter Help Line: 1-866-VOTE-WIS (1-866-868-3947) or contact your local municipal clerk's office for more information.

Provisional Ballots – Voters unable to provide an acceptable form of photo ID on Election Day will become provisional voters. Provisional ballots are not counted unless the voter provides their municipal clerk with an acceptable photo ID by 4 p.m. the Friday after the election.

Hospitalized Voters – Hospitalized voters may appoint an agent to pick up their ballot from their local municipal clerk's office and must bring with them the hospitalized voter's photo ID.

Absentee Ballot Voting – Unless you are on the permanent absentee list or are in a nursing home or care facility, your municipal clerk's office will need to have a photocopy of your ID on file before it can send you an absentee ballot. The copy does not need to be printed in color.

Voters Confined to their Homes – Voters indefinitely confined to their homes because of age or disability can send their municipal clerk a letter, asking to be on the permanent absentee list. The request needs to specify that the voter is indefinitely confined. It also needs to contain the voter's name, address, and signature.

Permanent absentee voters do not need to provide ID. The witness signing the absentee envelope certifies the voter's identity. In order to remain on the permanent absentee list, the voter needs to return his or her absentee ballot for every election.

Voters in Nursing Homes & Facilities – Absentee voters in nursing homes, assisted living facilities, and community based residential facilities with five or more beds may vote when two election officials bring absentee ballots to the facility before the election. The dates and times for absentee voting are posted on site at least five days in advance. These absentee voters do not need to show ID. Check with your local municipal clerk for details.

Obtaining a Free State ID Card – If you are eligible to vote but do not have a Wisconsin license or ID card, you may obtain a free ID for voting. To get a free ID card, you will need to take a few documents to your Division of Motor Vehicles office (DMV).

On BringIt.Wisconsin.gov, there's a long list of documents you can use, but most people will be fine with a certified birth certificate, a Social Security card and a utility bill or cell phone bill. If you have changed your name since birth, you will need to provide proof of your legal name change.

Just be sure to bring originals – photocopies don't work – and check the box that says "ID for Free" on your application. Once it is complete, you will get a receipt (valid for 45 days) that you can use at the polls until your state ID arrives by mail.

For a listing of DMV locations and hours, visit wisconsindot.gov or call (608) 264-7447.

Unavailable Documentation – Rather than pay a fee for the documentation required for a free Wisconsin ID, you may petition the DMV to verify your identity with a state or federal agency. You must include your Social Security number on your petition. The DMV will attempt to process applications in less than seven business days, but completion time may be longer.

If you have questions regarding this process or your status, please feel free to contact the Wisconsin DMV at (608) 266-1069.

Other Voting Information

First Time Voters – You must register to vote in Wisconsin and may do so in one of four ways: by mail up to 20 days before the election, in person at your local municipal clerk's office, with the help of a Special Registration Deputy, or at your polling place on Election Day.

Change of Name or Address – If your name or address has changed, you need to re-register to vote and provide proof of residence. Remember that Wisconsin law requires that you live at your current address for 28 consecutive days to be eligible to vote from your new address. If you have lived at your new address for less than 28 consecutive days before the election you are still eligible to vote from your former address.

Early Voting – In-person absentee voting (also known as early voting) runs on weekdays for two weeks before an election, ending at 5 p.m. or the close of business (whichever is later) on the Friday before the election.

Accessible Voting – All polling places in Wisconsin must provide accessible voting equipment. If you are unable to make it into your polling place due to a disability, curbside voting from your car is also available. Contact your municipal clerk for details.