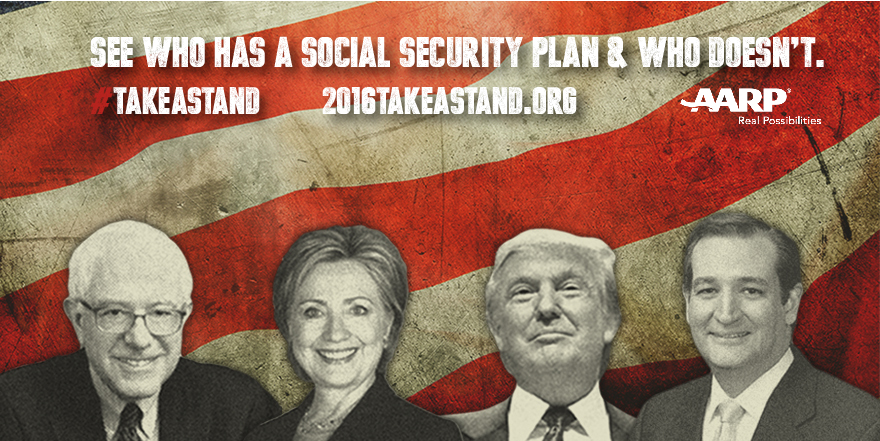 You wouldn't know it from national news coverage or the Presidential debates, but voters really do want candidates to lay out their plans to keep Social Security financially sound for future generations.

That's why AARP's Take a Stand campaign has been pressing every candidate to tell voters their plans to update Social Security. We've created a real-time website with the latest information on what the candidates are saying about Social Security – and who has a plan and who doesn't.

As Hawaii voters went to the polls in March to choose their nominees in the Republican and Democratic caucuses, they were encouraged to see where the candidates stand. 2016takeastand.org clearly identifies which Presidential candidates have plans and which don't and has a real-time feed of candidates' statements on Social Security so voters can decide who shares their views and values.

In Hawaii today, Social Security makes up 50 percent or more of the income for over half of residents age 65 and older – and more than a quarter of older Hawaii residents rely on Social Security as their only source of income.

If someone thinks they're ready to be President, they should at least be able to tell voters what their plans are to keep Social Security strong. Every election is important, but this one is especially critical to the future of Social Security. It needs to be updated for the 21st century so we can keep the promise to future generations.