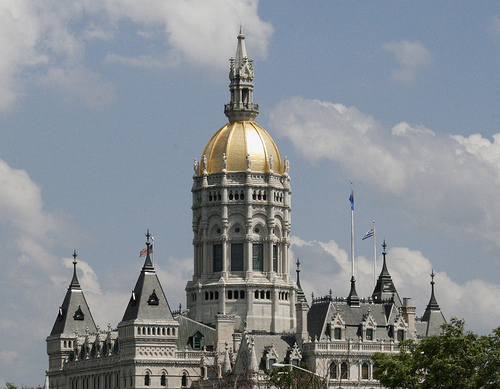 AARP has submitted testimony to the Connecticut General Assembly's Public Health Committee in support of three pieces of legislation that would improve access to primary care (HB 6391); protect vulnerable residents from being exposed to influenza to prevent unnecessary hospitalizations (SB1128); and provide better care coordination for patients with chronic illnesses (SB 1068). Information about each of the bills and AARP's position are highlighted below:

H.B. 6391 – An Act Concerning the Practice of Advanced Practice Registered Nurses

AARP is committed to championing access to affordable, high quality health care for all generations. That's why we support policy changes outlined in H.B. 6391 that allow advance practice registered nurses (APRNs) to practice to the full extent of their education and training.

House Bill 6391 would increase consumers' access to health care by supporting and allowing increased utilization of APRNs. The bill removes the written collaborative agreement currently required between physicians and APRNs. This mandatory supervision can often delay care to consumers, especially in underserved areas where there is a lack of available physicians with whom the nurse can collaborate. Accessing primary care in a timely manner increases consumers' quality of life and helps to contain their health care spending.

APRNs provide Connecticut health care consumers with services such as assessment and diagnosis of conditions, prescriptions, and referrals to specialists. Decades of evidence demonstrates that APRNs provide as high quality health care to consumers as do physicians. This high quality of care is evident whether or not APRNs are supervised by or are in a restrictive collaborative arrangement with physicians.

AARP Connecticut supports H.B. 6391 because it will help ensure that consumers can access a primary care provider when and where they need one.

S.B. 1128 – An Act Concerning Influenza Immunizations for Health Care Employees

We believe governments should work together to develop, fund, implement, and evaluate strategies to improve and protect the public's health. That includes improving quality outcomes throughout our health and long-term care system.

In 2010, AARP in partnership with The Scan Foundation and The Commonwealth Fund released a multidimensional Scorecard to measure state-level performance of long-term services and supports for older adults and people with disabilities. The Scorecard identified hospital admissions and readmissions rates to be a critical quality indicator. Nationally, twenty-one percent (21%) of long-stay nursing home residents were admitted to the hospital within six months of assessment. Based on 2008 data, nearly nineteen percent (18.7%) of long-stay nursing home residents in our state had a hospital admission, ranking Connecticut 23rd in the country on this quality indicator.

To improve this quality measure, AARP supports timely and effective preventative services and early treatment of acute conditions. S.B. 1128 would improve the health for direct care workers in nursing homes, help protect residents from the flu and thereby minimize flu-related hospitalizations. Specifically, the proposal seeks to ensure that each direct care workers in hospitals, nursing home facilities and emergency service organizations are immunized against influenza in accordance with National Centers for Disease Control and Prevention recommendations.

AARP supports the Committee work to improve preventative services that can help reduce unnecessary hospitalizations, particularly among vulnerable individuals residing in nursing home facilities. This should result in better health outcomes and a more cost-effective health care system.

S.B. 1068 – An Act Concerning Care Coordination for Chronic Disease

S.B. 1068 provides an opportunity to bring a variety of key constituencies to the table to analyze and recommend improvements for chronic care management and reduced incidence of chronic disease. However, AARP encourages the Committee to strengthen the proposal by modifying section 1(a) to require consultation with consumer representatives and patients with chronic conditions. In order to have meaningful dialogue and actionable policy recommendations, key constituencies including consumers, must have meaningful voice in the process.

There is an urgent and compelling need to address the poor care and high costs of those with chronic conditions. In 2005, more than 70 million Americans ages 50 and older—four out of five older adults—suffered from at least one chronic condition. More than half of older adults have two or more chronic conditions and 11 million live with five or more chronic conditions. A 2003 study found that, on average, U.S. adults received only 56 percent of recommended services for chronic conditions. While progress has been made, there are large gaps in the quality and delivery of health care for people with chronic illness. Chronic conditions are costly for patients and payers; individuals with chronic conditions account for 83 percent of all health care spending.

If implemented properly, care coordination for people with chronic conditions can contain or reduce health care costs. AARP supports an inclusive stakeholder process that brings together health care providers, public officials, and consumers to recommend policy changes for the reduction of chronic disease in our state and improved care coordination for those with chronic diseases.

***

AARP is a nonprofit, nonpartisan organization, with a membership of more than 37 million, nearly 600,000 of whom live right here in Connecticut, which helps people age 50 and up turn their goals and dreams into real possibilities, strengthens communities and fights for the issues that matter most to families such as healthcare, caregiving, employment security and retirement planning.