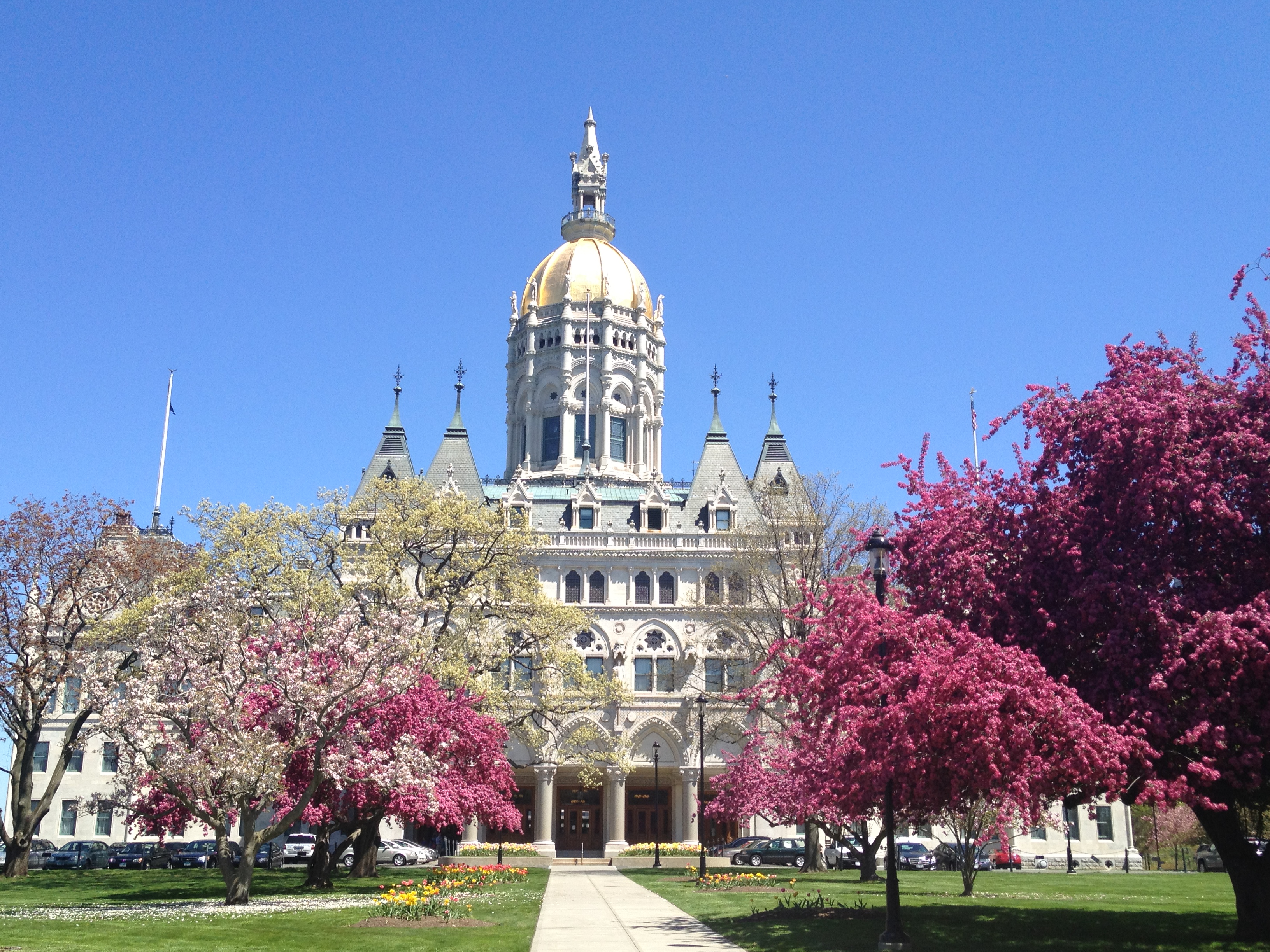 Despite a "short" legislative session in Connecticut this year, AARP fought successfully for the passage of a number of bills that will benefit older state residents by helping to save consumers money on their electric bills, expand access to high-quality health care, help older workers and the long-term unemployed get back to work, and promote personal retirement savings.

We're pleased that the final budget for SFY 2014-2015 included additional funding to double the number of people receiving services under the CT Home Care Program for People with Disabilities. It also includes bond funding to support aging in place initiatives, so that more people are able to live independently in their homes and communities. The budget also includes funding to support the creation of a state retirement fund that will make it easier for the more than 700,000 Connecticut workers without access to an employer-sponsored retirement savings plan to set aside money for their future through automatic payroll deductions.

In addition, the legislature passed a bill that will improve access to health care for Connecticut residents, especially in rural or underserved communities where there may be a lack of primary care doctors. The bill would remove barriers which prevent Advance Practice Registered Nurses (APRN), also known as nurse practitioners, from practicing to the full extent of their training. The bill enables them to practice independently, after three years and at least 2,000 hours of practice in collaboration with a physician.

While these and other AARP legislative wins are good news for Connecticut consumers, our work isn't finished.

AARP Connecticut fought hard for the passage of strong consumer protections for electric customers who opt to receive their power from a third-party electric supplier, instead of the standard service provided by CL&P or UI. During the legislative session, which ended May 7, AARP drove thousands of calls and emails to the Governor and state legislators from electric customers who shared their stories of being harassed, scammed and over-charged by third party suppliers operating in Connecticut. While the final bill signed by the Governor does require some much-needed transparency from suppliers, AARP is disappointed that the final version does not go far enough in preventing the kinds of abuses our members, and other state residents, have complained the most about.

As of this writing, PURA has expanded its investigation of third-party electric suppliers in the state after finding evidence that most have not complied with existing laws designed to protect consumers. This was a concern raised by AARP during the bill negotiations and demonstrates the need for stronger protections, increased enforcement and tougher penalties for suppliers who break the rules.

We will continue to work with policymakers to address these issues over the next year to ensure that the market works for consumers, so you can keep more of your hard-earned money where it belongs...in your pocket.

Click here to learn more about these and other AARP-supported bills from the 2014 Legislative Session.

AARP could not affect positive social change and help our members and the 50+ population achieve their goals and possibilities, without the efforts of a dedicated core of volunteers. If you are interested in supporting our efforts, here are some ways you can get involved:

Become an AARP Advocacy Volunteer

Sign up to be an e-Activist

Stay up to date with all of the issues we are working on in Connecticut:
• Sign up for our quarterly e-newsletter
• Visit our website
• Like us on Facebook
• Follow us on Twitter

If you are interested in learning more about volunteer opportunities with AARP in Connecticut, give us a call toll-free at 866-295-7279 or contact our Volunteer Engagement Specialist, Elaine Werner, at: ewerner@aarp.org.