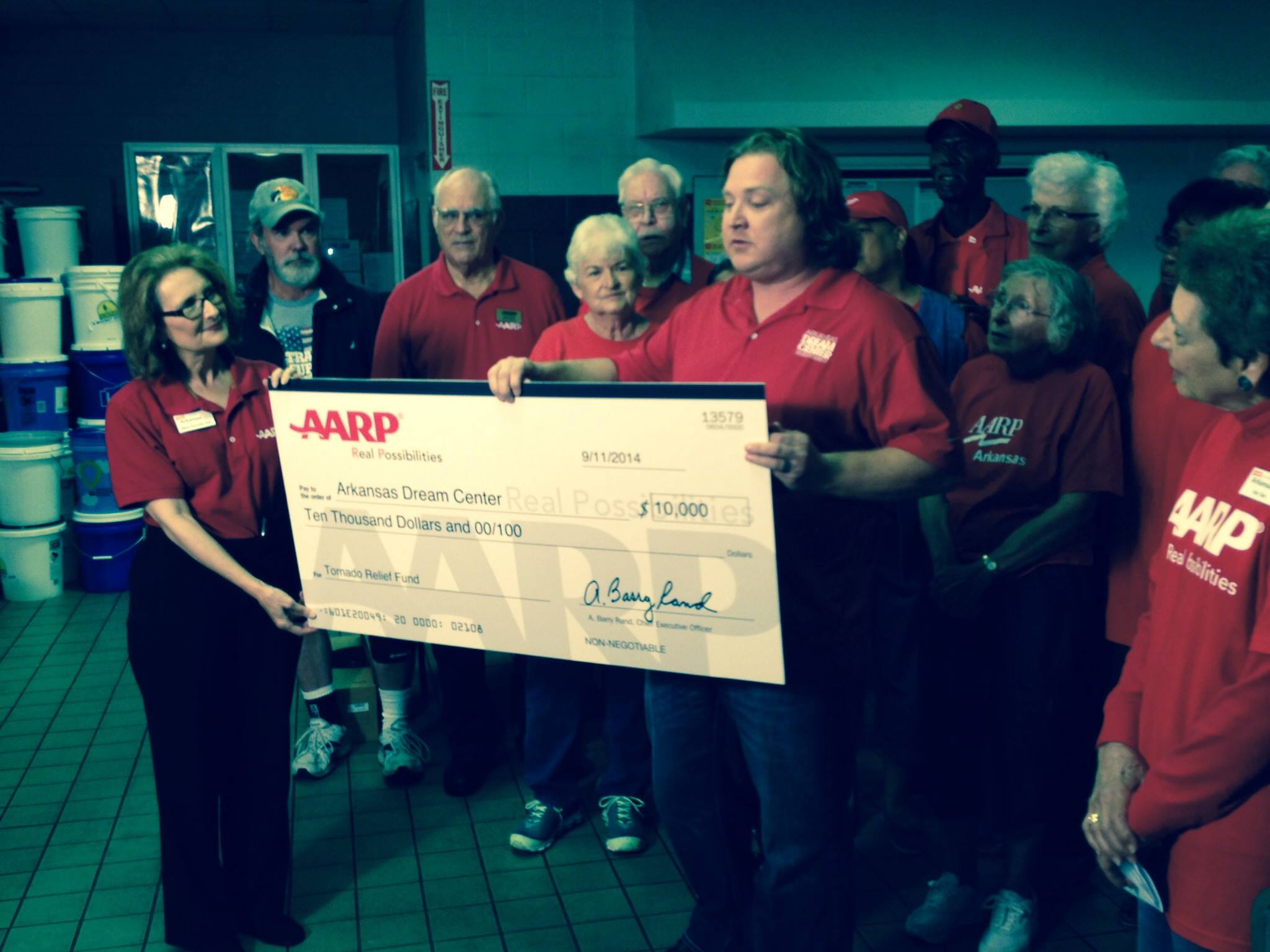 In the wake of overwhelming tragedy, 9/11 generated one of the most spontaneous and durable outpourings ever of dedication to helping others. AARP designates Sept. 11 of each year as a National Day of Service in which AARP staff, members and volunteers are invited to give back to their local communities.

AARP chapters throughout Arkansas individually designated their own volunteer opportunities for this year's Day of Service. AARP Arkansas State Office staff, members of the Conway chapter and volunteers from far away as Pine Bluff identified tornado relief as a 2014 Day of Service volunteer opportunity for central Arkansas. Volunteers and staff were at the Faulkner County Distribution Warehouse in Conway today, organizing items for tornado relief care packages that will be stored in preparation for quick distribution during a future disaster.

The Arkansas Dream Center is one of the local nonprofits that have worked to help survivors of the April 2014 tornadoes that devastated Faulkner County and other parts of central Arkansas. Arkansas Dream Center Executive Director Drew Davis accepted a $10,000 donation from AARP--symbolized by a 'big check' presented by AARP Arkansas State Director Maria Reynolds-Diaz -- to help central Arkansas tornado survivors rebuild their lives. The presentation was made during a break in volunteer assembly of the care packages.

Faulkner County Judge Allen Dodson attended the presentation of AARP's donation to the Dream Center, and thanked AARP volunteers and staff for volunteering today at the Faulkner County Distribution Warehouse and helping assemble care packages to help those affected by future natural disasters. Severe tornadoes tore through Faulkner County and other parts of central Arkansas in April 2014, causing millions of dollars in property damage and killing more than a dozen people. In Faulkner County, Vilonia and Mayflower were particularly hit hard.

More photos from today's Day of Service activities in Conway are available on our Facebook page.