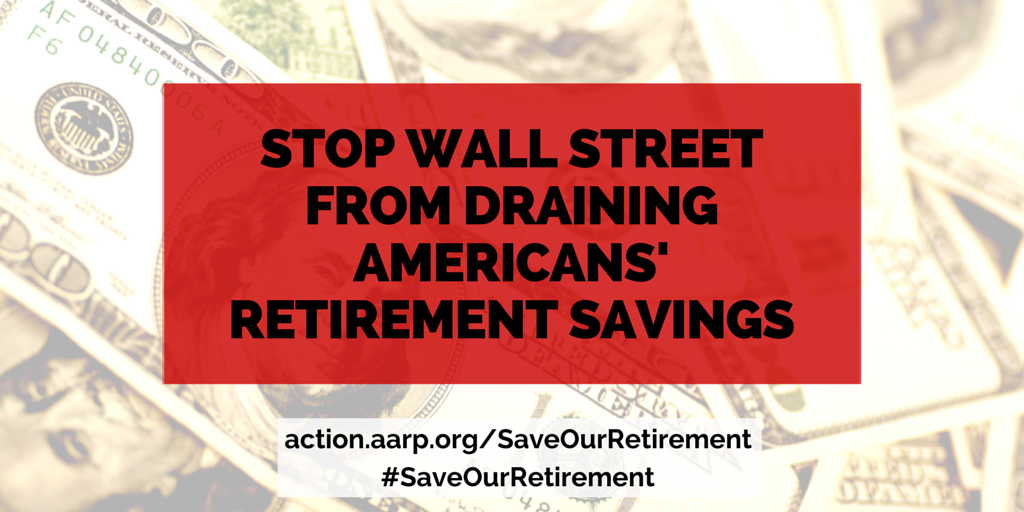 Measure Would Protect Retirement Investors and Savers from Conflicts of Interest
The U.S. Department of Labor's
proposed rule
to protect 401(k) and IRA investors against conflicts of interest in the financial services industry would better ensure that American families have adequate income in retirement, according to comments filed with the agency yesterday by AARP.The rule, proposed in April, would require financial advisers to provide advice in their clients' best interest, rather than meeting an inadequate standard currently applicable to some professionals in the financial services industry. President Obama had voiced his support for such a rule during a
visit
to AARP headquarters in February."With conflicted investment advice costing Americans an estimated $17 billion per year, it's time to require investment professionals to put consumers' interests first," said Nancy LeaMond, Chief Advocacy & Engagement Officer, AARP. "Though many financial advisers already provide reliable and sound advice, the conflict of interest loophole should be closed so that 'clients' best interest' applies uniformly across the industry."
In its comments filed yesterday, AARP also noted that the nature of retirement savings instruments has changed significantly since the current regulations were enacted in 1975, when many more employees were covered by defined benefit pensions. AARP's opinion letter addressed various technical aspects of the rule, including the definition of investment advice, 401(k) rollovers and distributions, fiduciary responsibility and investor education.
Since May, AARP has delivered nearly 70,000
petitions
to the Labor Department containing signatures of people from every state in support of regulations to close the loopholes in current law.