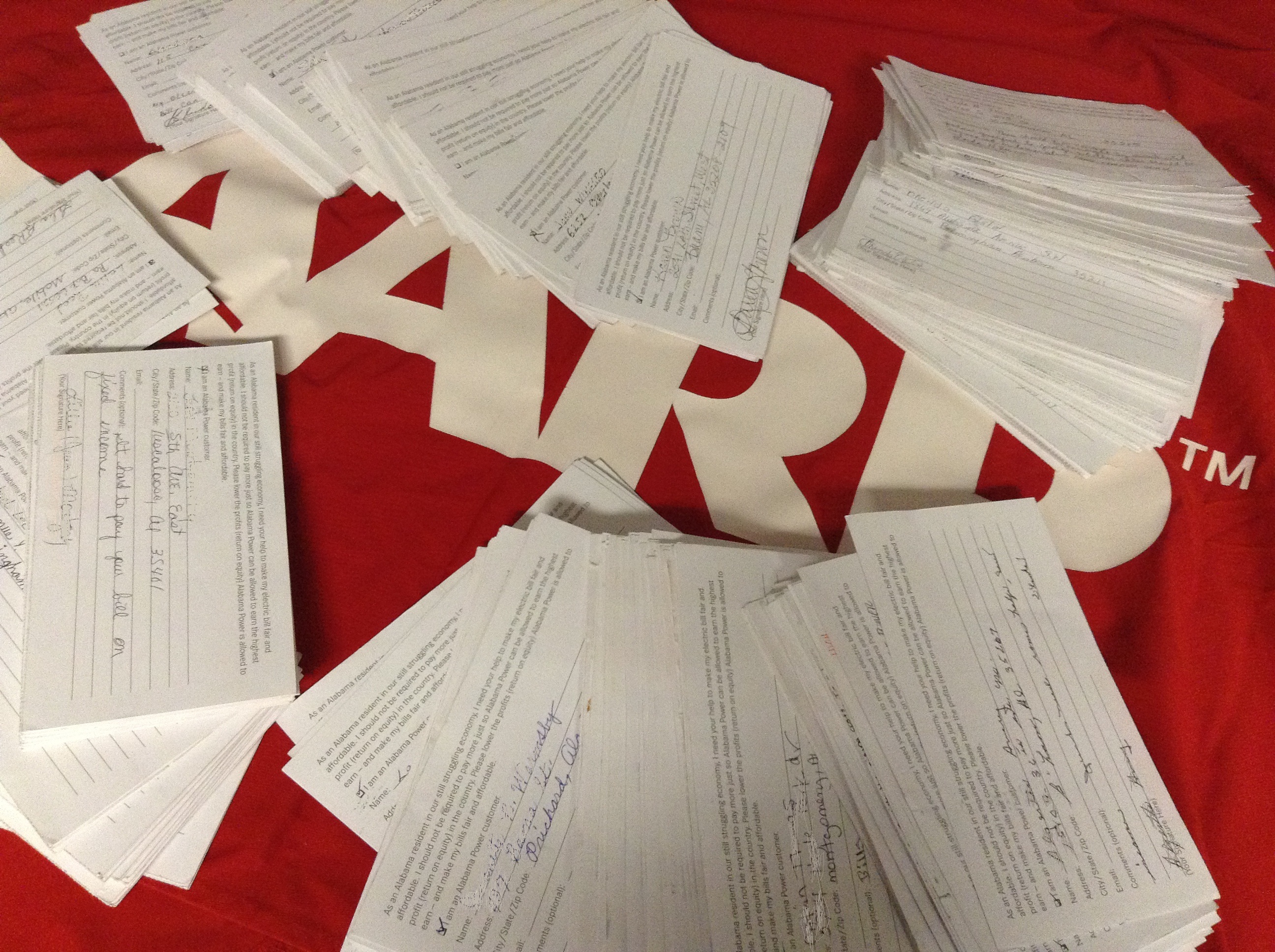 AARP Response to Public Service Commission's Ruling on Ala Power, Show Us the Math, Not a Shell Game
MONTGOMERY – In response to the Alabama Public Service Commission's ruling regarding Alabama Power, Jesse Salinas, state director of AARP Alabama – which represents more than 450,000 members age 50 and older in Alabama – issued the following statement:

"Show us the math. Today, the Public Service Commission put excessive profits before hard-working Alabamians. The PSC announced a decision that does little, if anything, to lower the excessive profit that Alabama Power is allowed to earn, compared to other monopoly utilities in the country. And, Alabama Power's customers will continue to pay the price.

"AARP's utility finance expert, Stephen Hill, reviewed the decision. Based on the company's current common equity ratio (44% of total capital), this newly-introduced weighted cost of equity will allow Alabama Power to earn a profit ranging from 13% to 14% -- almost exactly the same as they were allowed previously.

"Effectively, the PSC is playing a shell game with the profits of Alabama Power.

"AARP's proposal would have lowered Alabama Power's profits to 10%, enough to generate rate relief that amounted to nearly $100 per household per year. Whether or not today's decision will save consumers in comparison will not be known until the Public Service Commission releases detailed rate calculations.

"Today's decision highlights the need for transparency in the ratemaking process, and formal hearings. While the public has been led to believe the public meetings regarding Alabama Power have been transparent, nothing related to this ruling by the Public Service Commission was discussed during the informal meetings.

"Too many hard-working Alabamians are struggling in this tough economy to make ends meet, especially our older friends and neighbors. Many of them have chronic health conditions that are life-threatening in our extreme temperatures – hot or cold. The Public Service Commission decided today to put excessive profits before the people of Alabama – the people they represent.

"More than 5,000 Alabamians sent postcards to members of the PSC asking them to lower their electric bills to what people in surrounding states pay. Two of the commissioners voted to change how the PSC guages Alabama Power's profits, with Terry Dunn voting against the change. Dunn, like AARP, believes the changes could raise instead of lowering power bills.

"AARP will continue to fight for fair gas and electric rates for our 450,000 members in Alabama – and all Alabama families. We will continue to call for formal hearings to look into the rates and profits of Alabama Power – hearings that are legal proceedings and not sideshows."

Tell members of the Public Service Commission to lower your Alabama Power bill by completing AARP's online survey. The results will be sent to the PSC.