***FOR IMMEDIATE RELEASE***

AARP calls on new BPU President to provide immediate relief to NJ ratepayers, act to protect affordable utility rates & address critical telecommunications issues

Findings of new statewide poll underscore need and support for critical landline service to be maintained in NJ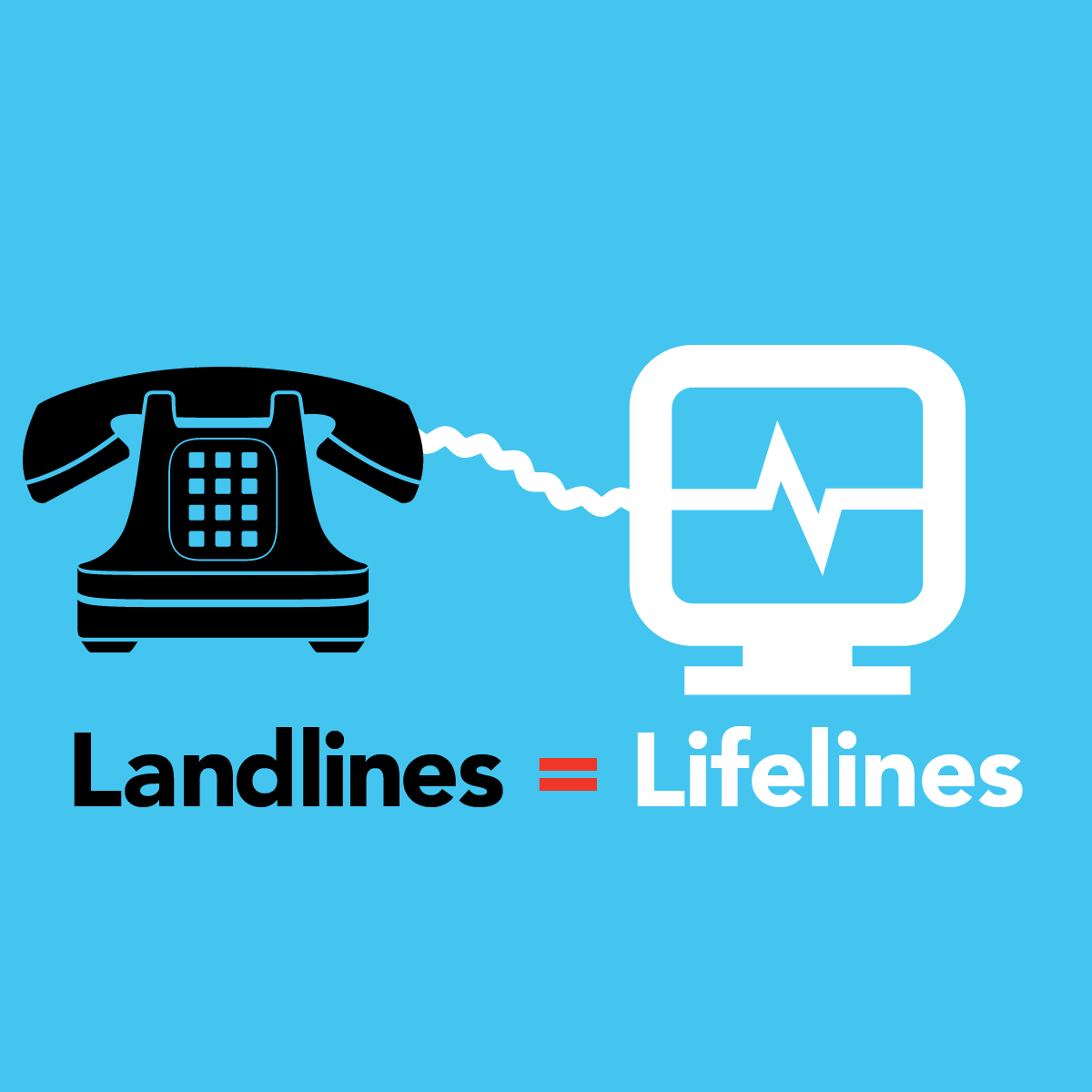 TRENTON – Today AARP, at a State House news conference with dozens of AARP member volunteers, called on the new NJ Board of Public Utilities President Richard Mroz to take immediate action on pending matters vital to millions of Garden State ratepayers and for which action is long overdue.

"In each of these matters, many New Jersey households are being negatively impacted each and every day that the Board fails to act," said Dave Mollen, AARP New Jersey State President.

Telecommunications providers are required by law to construct and maintain regulated networks for basic landline phone services throughout the state. However, despite this mandate, these copper landlines are being neglected at the expense of a resilient and affordable communications system. The BPU must act to protect these critically important landlines, a literal lifeline service that is required to protect the health and safety of all residents.

Underscoring the importance of this issue, AARP today also released the findings of a new public opinion poll of New Jersey residents 50+. The public opinion poll reveals deep and pervasive concerns among respondents when it comes to the critical need for their copper landline telephones, and their insistence that the BPU protect them. Among the findings:



Eighty percent support the state ensuring that carriers of last resort continue to provide affordable, reliable phone service.
About eight in ten think it is important for companies to continue to provide traditional landline service until comparable alternatives are available.
Four in five think it is important for the Board of Public Utilities to investigate customer complaints about issues with home telephone service
Nearly ninety percent agree that the Board of Public Utilities should review new technologies to ensure they are comparable in price and services. Comparable services must include reliable connections to 911, clear connections for phone calls and telephone service during power outages.


AARP is also calling on the BPU to act on behalf of ratepayers in ensuring that they are only paying utility rates that are fair and reasonable, and not a dime more. In instances in which utility providers have been found to be overearning, it is essential that the BPU act to remedy the situation by lowering utility rates.

"It has been more than three years since the BPU ordered JCP&L to open its books on the basis of evidence that it is over-earning and that prices are too high. We, along with other parties in this case strongly believe this company is overearning by more than $200 million dollars," said Mr. Mollen. " Yet the BPU has yet to decide whether or not to lower rates. The BPU must do better in protecting New Jersey ratepayers."

Mr. Mollen continued:

"We are looking forward to working with President Mroz. We are confident that he will act on the critical needs of New Jersey's utility bill payers including landline telephone customers. It's time to make the decisions necessary to protect New Jersey utility customers."



AARP is a nonprofit, nonpartisan organization, with a membership of more than 37 million, that helps people turn their goals and dreams into real possibilities, strengthens communities and fights for the issues that matter most to families such as healthcare, employment security and retirement planning. We advocate for consumers in the marketplace by selecting products and services of high quality and value to carry the AARP name as well as help our members obtain discounts on a wide range of products, travel, and services. A trusted source for lifestyle tips, news and educational information, AARP produces AARP The Magazine, the world's largest circulation magazine; AARP Bulletin; www.aarp.org ; AARP TV & Radio; AARP Books; and AARP VIVA, a bilingual news source. AARP does not endorse candidates for public office or make contributions to political campaigns or candidates. The AARP Foundation is an affiliated charity that provides security, protection, and empowerment to older persons in need with support from thousands of volunteers, donors, and sponsors. AARP has staffed offices in all 50 states, the District of Columbia, Puerto Rico, and the U.S. Virgin Islands. Learn more at www.aarp.org .