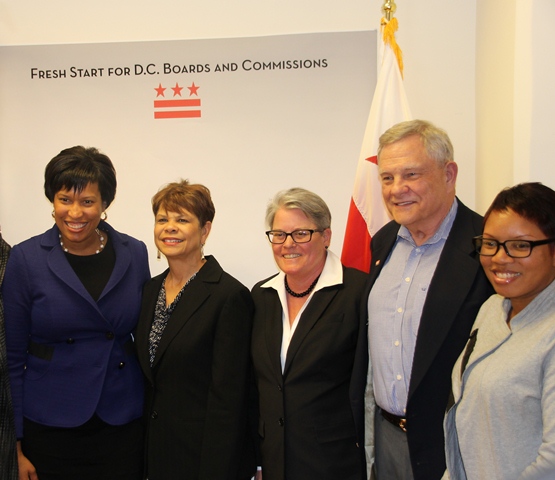 Ron L. Swanda, a dedicated volunteer advocate for Washington, DC's older residents and a member of the AARP DC Executive Council, has been appointed to serve on Mayor Muriel Bowser's Age-Friendly DC Task Force. The Task Force is an advisory group that evaluates and reports to the Mayor and the Age-Friendly DC Office on the needs and concerns of older D.C. citizens. Swanda, a Washington, DC Ward 6 resident for 32 years, has been a long-time advocate on issues for older people and also serves as Vice Chair for the D.C. Commission on Aging.

In his role with the Age-Friendly DC Task Force, Swanda plans to advocate on behalf of nearly 100,000 elderly people in the city by speaking to and for them. He wants to ensure that DC's older residents do not feel socially isolated and have access to benefit from what the city has to offer.

"A recent national study showed that DC has the highest number of disabled older people living alone than in any city in the country. That is an astounding figure that is obviously not something to be proud of," says Swanda. "That means to me, that social participation and other areas for this Task Force are going to play a big role in making sure that those isolated people stay connected. That would be not only with the services that keep them healthy but also so that they can enjoy their aging process."

There are many aspects about the District that make the city "age-friendly." Ron encourages DC residents take a look at the recently released AARP Livability Index where DC is on the list as one of the "top ten" Most Livable Neighborhoods. The District gets this rating, in part, for its bike lanes throughout the city. This is key to Swanda, who is an avid cycler.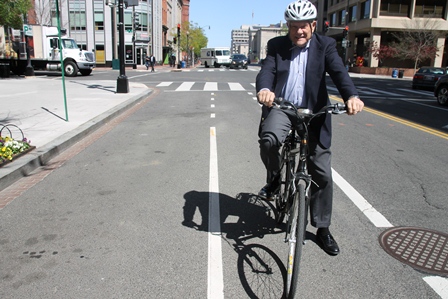 "I've been a cyclist for 32 years and I've either walked to work when I was working or I rode my bike,"says Swanda. "Biking is also a way of telling me I'm getting exercise although I don't look at it as exercise. I look at it as a way of getting around."

Anyone can access the AARP Livability Tool to compare how communities rank in areas such as neighborhoods, housing, health, transportation, environment, engagement and opportunity. Check out how your neighborhood ranks.

About Age-Friendly DC and the Task Force
In 2012, AARP DC invited the District of Columbia to start the journey to become an Age-Friendly City. In September 2013, former Mayor Gray established the Age-Friendly DC Task Force comprised of 24 members from inside and outside government. The Task Force was charged with developing city-wide recommendations for improvements and enhancements to transform the District of Columbia into an age-friendly city and recommend methods to chart the District's progress
Task Force committees were formed for each of the ten age-friendly domains. These committees invited additional public, private, and community representatives to weigh in on their domain-specific recommendations and met regularly through the spring and summer of 2014. Mayor's Age-Friendly Task Force Final Recommendations to the Mayor. These recommendations were used by Age-Friendly DC staff to inform the final strategies of the Age-Friendly DC Strategic Plan.

About the AARP Livability Index
The Livability Index is an AARP-sponsored, web-based tool to measure community livability across the US. The Index scores cities and communities across the US for the services and amenities that affect individual's lives the most. While the Index is applicable to all age groups, AARP's particular focus is on measuring and improving community livability as we age.

It incorporates mapping technology, preference survey results, quantitative measures, and public policies to measure the livability of communities. The tool will use national data to measure several essential attributes of livability and livability issues that reflect the diverse wants and needs of older adults.

The Index will: (a) reflect the preferences of a wide range of people as they age, (b) include objective indicators to measure what those people's communities look like today, and (c) measure the potential for the communities to improve and do a better job of meeting needs in the future. Each community (down to the neighborhood level) will receive a livability score, focused on transportation, housing, land use and proximity to essential services, and the environment.

This story was written by Rocci Fisch, an AARP DC communications volunteer.