This is a guest post from photographer/reporter Daniel Peters of Oak Park, Illinois who we connected with over the weekend while waiting out the rain delays at Chicagoland Speedway. His story was so great we just had to share it. Thanks Dan!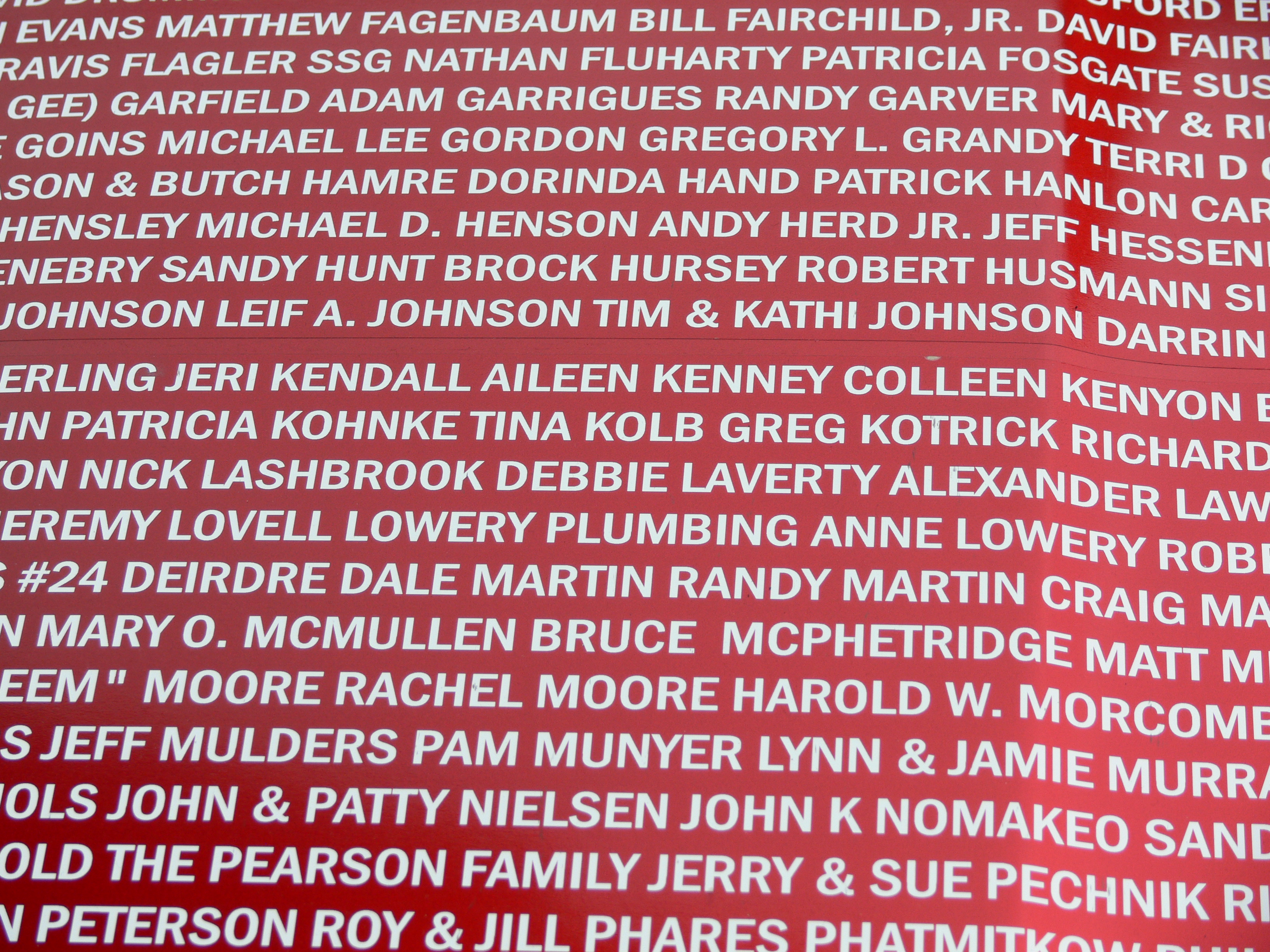 In mid June, The AARP Foundation announced a new opportunity for Jeff Gordon fans to join their favorite driver on the track at one of the season's biggest races, while also supporting solutions that help the nearly nine million Americans age 50-plus who face the risk of hunger.

The Drive to End Hunger " Ride with Jeff Gordon" promotion allowed fans who donated $124 to have their names printed on the hood of the No. 24 Drive to End Hunger Chevrolet SS at the September 15th race at Chicagoland Speedway, the first race in the Chase for the NASCAR Sprint Cup. Donors also received a digital "thank you" and a limited-edition keepsake commemorating their support.

RELATED: SIGN UP TO BE A HUNGER HERO 

"Take a ride with me and get involved in a worthy cause by helping people put food on the table," said Gordon, four-time NASCAR Cup Series champion. "This is a great way for NASCAR fans to have fun while helping leave older adult hunger in the dust."

One of those fans was Anne Lowery from Texas, a die-hard Jeff Gordon fan, who was at Chicagoland Speedway all race weekend to see her name up close and personal. NASCAR, unlike any other sport, allows their fans the opportunity to get close to their favorite cars and drivers in the garage area and the pits.

This particular weekend, all three of NASCAR's major Series' were at Chicagoland for a rare visit. It's always an awesome experience in the NASCAR garage just prior to a practice. All cars backed into their garage stalls, crews and drivers working out last minute strategies before taking to the track for the first time.

That is where I ran into Anne. I was taking photos of the cars in the garage area when I noticed Jeff Gordon's car looked different, it had names all across the hood. I looked at Anne and said "Wow, that's a lot of names on the hood. She looked at me and said her company (Lowery Plumbing) and her name were on there and said she would show me.




We walked over to the #24 car and searched for her name... and she found it. I said "that's awesome." I took a few photos of Jeff's car and as I turned around, Jeff was walking towards his car. Jeff had a big smile on his face and looked at Anne and said "Did you find your name on the hood Anne?" She beamed a huge smile and said "I sure did", and pointed out her name on the hood. I immediately started taking some photos of the moment.

Jeff was all smiles as well, and after a few moments talking with Anne, he went inside and got down to business and prepared for his first practice run.

Anne turned to me and said "Did you happen to take a picture of me and Jeff looking at my name on his car?" I did, and we took a look at how they came out. She looked at me and asked how she could get a copy of the photos from me. I reached into my pocket, gave her a business card, told her to send me an e-mail and told her I would be happy to send her the photos of her once in a lifetime experience.




The next morning, I did get that e-mail from Anne and sent the photos to her.

While walking the garage that day, I saw Anne and she ran up to me and hugged me and thanked me for the photos.

For me, this was the most fulfilling thing I did all weekend. As it turned out, Jeff Gordon was added to the 12 Chase drivers, and in the race, he led some laps and had a strong finish.

For Anne and all of those who put their names on the hood of the AARP Chevrolet, it was truly a weekend to remember.



Follow the AARP Drive to End Hunger Car on Twitter and Facebook! Go #Team24