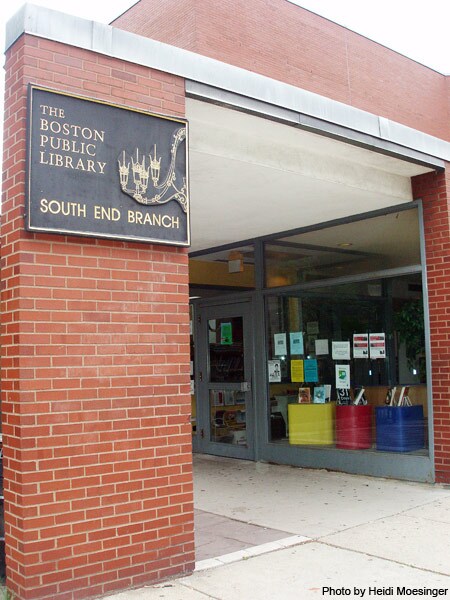 With just seven weeks 'til Tax Day, we visited the South End branch of the Boston Public Library and sat down with a fabulous group of AARP Foundation Tax-Aide volunteers. Led by enthusiastic local coordinator Peggy Wood, these folks are smart, dedicated, and committed to helping those in the South End community.
A heartfelt thank you to volunteers Peggy, Bob Sherwood, and Alice Eisenberg; and client David Lee.
http://www.youtube.com/watch?v=8USqHUVvvlA[/youtube]
"I was looking for something to do, and love to work with people. And I like working with figures too," Peggy Wood, Cambridge
http://www.youtube.com/watch?v=KPFtH0YuPJU[/youtube]
"I get satisfaction each day from helping them solve one of the little problems of their lives." Bob Sherwood, Boston
Visit the AARP MA YouTube channel to see all our videos with these and other volunteers and members in the Bay State.
Stay tuned as we visit more AARP Foundation Tax-Aide sites, and be sure to check online for a site near you. Don't wait – appointments fill up fast!
Offered in cooperation with the IRS, AARP Foundation Tax-Aide is available free to taxpayers with low and moderate income, with special attention to those 60 and older. Through a cadre of trained volunteers, AARP Foundation Tax-Aide has helped low- to moderate-income individuals for more than 40 years.