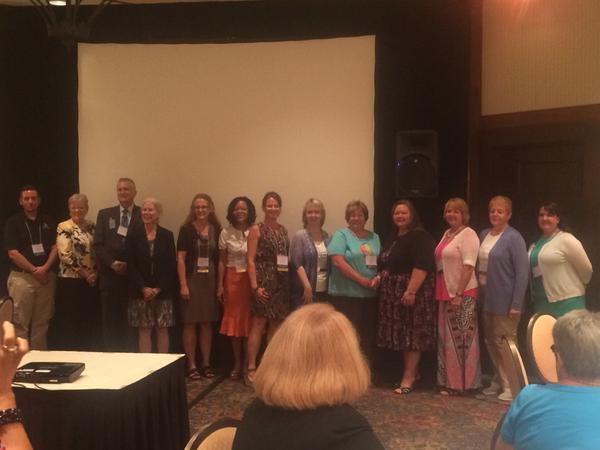 Dr. Lois J. Ricci (2nd from right) is a long-time AARP volunteer and serves as a member of the AARP Georgia Executive Council. Lois was a facilitator /instructor for AARP's Wise Use of Medicines Program, The Caregiver Support Program, and the 50+ worker Project. Each of these programs provided a valuable tool for the aging population and older adults. This week Dr. Ricci was installed as a board member for the Georgia Gerontology Society during their annual conference.

Lois's interest in caregiving and healthy, quality aging is a natural outgrowth of her long-time professional involvement in aging issues. She is a geriatric nurse practitioner and holds master's degrees in gerontology and nursing education, and a doctorate in adult education. She has spent more than 35 years working in hospitals and academia in the field of aging.

Lois is an adjunct faculty member and teaches the Professional Development in Gerontology Certificate class at the University of Georgia, Kennesaw State University, and Clayton State University. She consults with service providers for older adults and develops and teaches education and wellness programs for older adults and for people who work with older adults in a number of service settings.