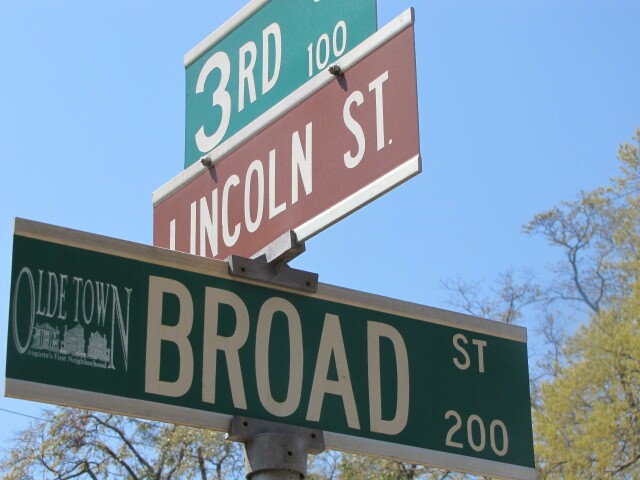 Augusta is a designated Age-Friendly Community in the AARP Network of Age-Friendly Communities, an affiliate of the World Health Organization. An Augusta Age-Friendly Town Hall will be held at the KROC Center, 1833 Broad Street, on Tuesday, May 13, from 1-3 p.m.
This will be a great opportunity for community residents to learn what the designation means for Augusta and what the next steps will include. Well-designed, livable communities promote health and sustain economic growth, and they make for happier, healthier residents of all ages. Mayor Deke Copenhaver and Commission Bill Lockett will provide welcoming remarks at the Age-Friendly Town Hall meeting.
To register for the Augusta Age-Friendly Town Hall, please visit: http://aarp.cvent.com/AugustaAgeFriendlyTownHall.
AARP advances efforts to help people live easily and comfortably in their homes and communities, and it encourages older residents to take an active role and have their voices heard.
"We encourage residents to really look at their neighborhoods and take some steps to make walking in the area safer," said Karen Cooper, Associate State Director for Community Outreach for AARP GA. During the Age-Friendly Designation Celebration for Augusta, four groups provided walkability surveys around the Community Boat House area, and reported back their findings. These findings will be shared at the May 13 Town Hall, along with information on how community members can survey their own neighborhoods.
"We will also be using a remote polling system to capture residents' opinion about measuring community quality of life for all ages," Cooper said. This will be done through survey questions which will help build the foundation of a required Action Plan that will be submitted to AARP and WHO to gain an expansion of the two-year designation for an additional three years.
To Tweet this announcement:
https://twitter.com/AARPGA #AgeFriendlyAugusta