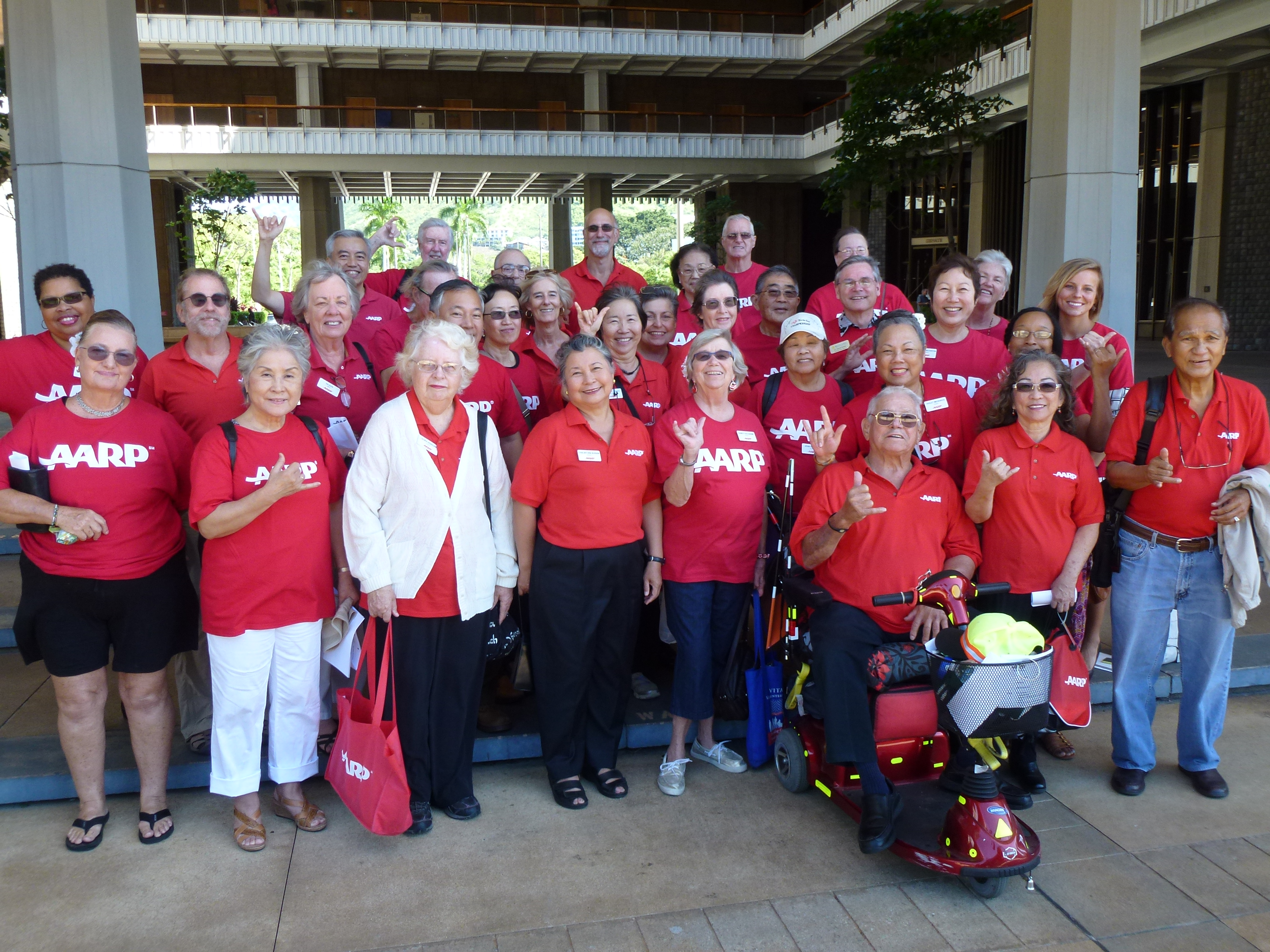 At the halfway point of the 2014 state Legislature, all of AARP Hawaii's priority bills have successfully passed initial scrutiny by respective Senate and House committees.

As the critical March 6 "crossover" date passed, AARP Advocacy Director Steve Tam thanked volunteers for their work.

"We could not have reached this milestone without the tireless support AARP's many volunteer advocates provided by way of phone calls, legislative visits, testimony, and email," said Tam. "Thank you for everything you do to improve the quality of life for Hawaii's family caregivers and their loved ones. AARP is proud to work with you in fighting on real issues that matter to you and your families across the state."

AARP will continue to advocate for passage of the following:

The CARE Act (SB 2264) – The bill supports family caregivers and helps reduce costly and unnecessary hospital admissions by 1) allowing a caregiver's name to be added to the medical record of a loved one at the time of admission to the hospital. 2) giving caregivers 24-hour notice when a loved one is discharged. 3) providing caregivers with a live demonstration of how to perform complex medical tasks at home.


AARP is a membership organization for people age 50 and older with nearly 150,000 members in Hawaii. We champion access to affordable, quality health care for all generations, provide the tools needed to save for retirement, and serve as a reliable information source on issues critical to older Americans.

For information on AARP Hawaii's advocacy agenda, or to get involved as a volunteer, contact Steve Tam at 808-545-6005.