LITTLE ROCK— Arkansas this Wednesday, July 22, joins the growing ranks of states that are easing the transition from hospital to home for patients and their caregivers.
Every day, nearly half a million Arkansans perform a great labor of love by helping their parents and spouses remain at home. These unpaid family caregivers help their loved ones with medications, meals, bathing and dressing, chores and even complex medical tasks.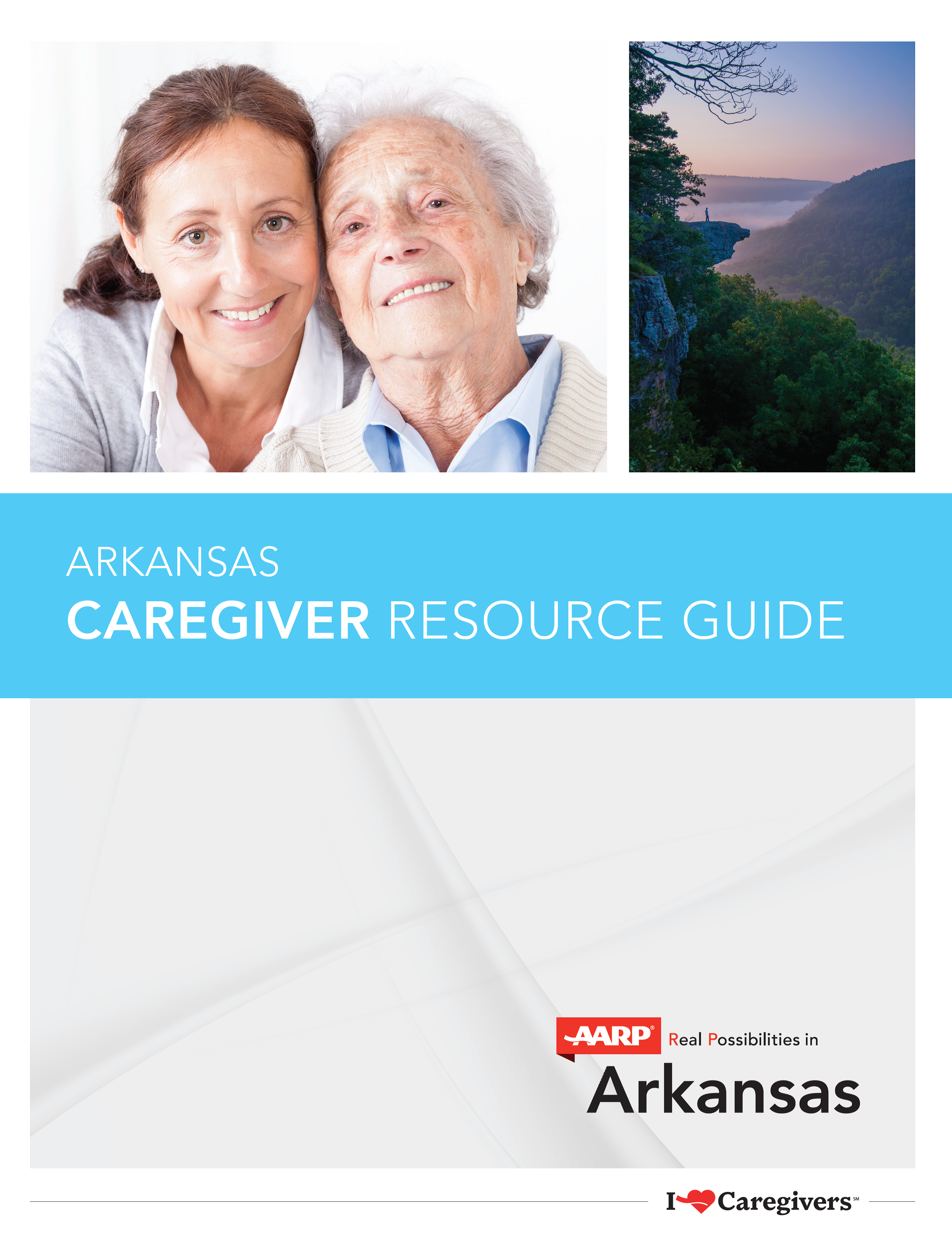 Many caregivers do it all while also working full- or part-time. Family caregivers are the first line of defense against older Arkansans returning to the hospital—and it's not easy. Some are on call 24/7, and often they can't even take a break. While these family caregivers wouldn't have it any other way, they can use our support and help.
Act 1013 of 2015, the Arkansas Lay Caregiver Act, can help. Act 1013, which takes effect July 22, lets every hospital patient designate a family caregiver. The hospital must take reasonable steps to notify the caregiver about discharge plans and to prepare the caregiver for the patient's aftercare needs.
AARP Arkansas as part of raising awareness about the Caregiver Act also today is releasing the Arkansas Caregiver Resource Guide, which can be downloaded AR Caregivers Resource Guide Nov.2015. AARP developed this guide with caregivers in mind as a starting point to help them find the services and support they need throughout their caregiving journey.
About 452,000 Arkansans provided uncompensated care worth an estimated economic value of $4.7 billion to their parents, spouses, and other adult loved ones in 2013, according to AARP Public Policy Institute's new report, Valuing the Invaluable: 2015 Update.
The Arkansas Caregiver Act also makes good fiscal sense. Medicare alone reports spending $17.8 billion a year nationally on patients whose return trips to the hospital could have been avoided. The federal Centers for Medicare and Medicaid Services has penalized hospitals for excessive readmissions.
"The Arkansas Caregiver Act may help prevent costly readmissions by engaging family caregivers in the hospital setting so they may safely provide care for their loved ones at home," said Herb Sanderson, AARP Arkansas Associate State Director for Advocacy.
Act 1013 does four simple but important things—Designate; Notify, Consult and Demonstrate. The Act requires hospitals to:
Provide each patient or the patient's legal guardian the opportunity to designate a caregiver.
Notify the patient's caregiver of the patient's discharge or transfer prior to the discharge or transfer.
Consult with the designated caregiver to prepare the caregiver for the patient's aftercare needs, including giving the caregiver the opportunity to ask questions.
If necessary, demonstrate tasks to the caregiver necessary for aftercare.
If you are a family caregiver, you're not alone.

###

AARP is a nonprofit, nonpartisan organization, with a membership of nearly 38 million, that helps people turn their goals and dreams into real possibilities, strengthens communities and fights for the issues that matter most to families such as healthcare, employment and income security, retirement planning, affordable utilities and protection from financial abuse. We advocate for individuals in the marketplace by selecting products and services of high quality and value to carry the AARP name as well as help our members obtain discounts on a wide range of products, travel, and services. A trusted source for lifestyle tips, news and educational information, AARP produces AARP The Magazine, the world's largest circulation magazine; AARP Bulletin; www.aarp.org ; AARP TV & Radio; AARP Books; and AARP en Español, a Spanish-language website addressing the interests and needs of Hispanics. AARP does not endorse candidates for public office or make contributions to political campaigns or candidates. The AARP Foundation is an affiliated charity that provides security, protection, and empowerment to older persons in need with support from thousands of volunteers, donors, and sponsors. AARP has staffed offices in all 50 states, the District of Columbia, Puerto Rico, and the U.S. Virgin Islands. Learn more at www.aarp.org .