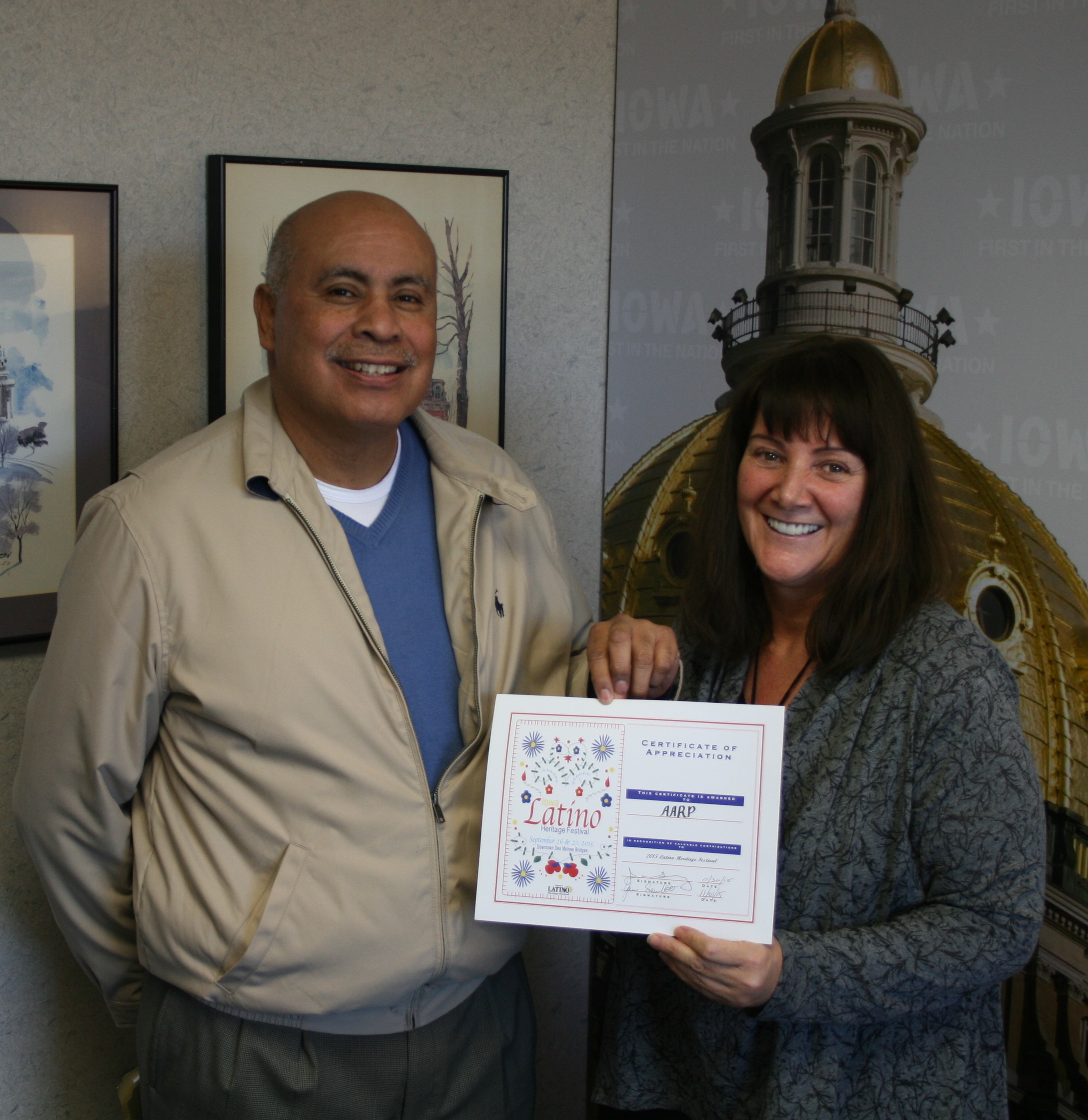 Joe Gonzales, Executive Director of the Latino Heritage Festival, presented Connie Eastman, Associate State Director of Community Outreach, with a Certificate of Appreciation for AARP's support of the 2015 Festival, which attracted more than 6,500 people.

AARP sponsored a booth at the Festival, and spread awareness about the AARP Fraud Watch Network, the need to get involved in protecting the future of Social Security, and the latest information on AARP programs and services in Iowa. AARP also sponsored the performance of Parranderos Latin Combo.

We look forward to being involved with the Latino Heritage Festival again in 2016.


https://www.youtube.com/watch?v=s7JeP5h8jls[/youtube]