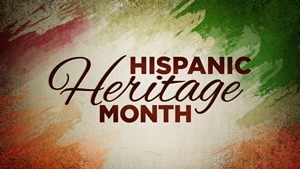 From September 15 to October 15 each year, Americans observe Hispanic Heritage Month by celebrating the histories, cultures and contributions of American citizens whose ancestors came from Spain, Mexico, the Caribbean and Central and South America.

We showed our support for Hispanic Heritage Month at the Latino Heritage Festival, September 26 and 27 in Des Moines. The Latino Heritage Festival represents more than 22 countries and attracts more than 50,000 visitors annually. Because AARP Iowa loves keeping up with members, we had a booth where attendees could meet Iowa volunteers and staff, pick up the latest information on AARP programs and services in Iowa, and show their membership card to get a special voucher. We also sponsored the performance of Des Moines based salsa band, Parranderos Latin Combo.

AARP offers numerous information and resources for our Spanish speaking members. To learn more, visit this page.

Watch some highlights of the Latino Heritage Festival here.