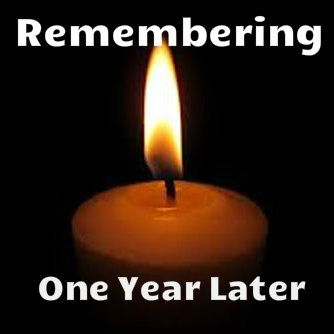 Contact: David Irwin dirwin@aarp.org
AARP New York Survey Details the Post-Sandy Experiences of the 50+ in New York and Long Island
NEW YORK, New York - Today, on the 1 year anniversary of Sandy, AARP New York is re-releasing a survey of 50+ New York City and Long Island residents, detailing their experiences, pains and struggles. From power outages and storm damage to how their utility companies and elected officials handled it all, to their ability to rise above it all and volunteer to help others, the survey took a deep dive into the lives of some of those most impacted by Sandy.

According to the AARP survey of 50+ in New York City and Long Island areas, most New Yorkers gave high marks for storm responses to Governor Cuomo, with nearly 70% saying he did a good or excellent job and President Obama, 57.9%. The Federal Emergency Management Agency (FEMA) didn't score so highly, with just 37.9% saying the agency did a good or excellent job, and 43% stating FEMA's response was poor to fair.

The survey:

Purchasing gas proved to be a major problem for just over 60% of the 50+ in the areas impacted by the storm in New York, with 66% reporting inflated gas prices.
While 86.4% lost power, nearly three quarters (72.5%) reported being without power for 4 or more days.
28.7% of respondents saw their homes damaged due to Sandy; with over half (52.5%) saying the damage was moderate to severe.
12% said the loss of power complicated health issues.
Even though the 50+ age group saw some tough times due to the storm, on a positive note, the majority of those surveyed, 56.3%, volunteered to help others.
Both the ability to reach 911 and get medical attention received high marks. With only 3.2% reported getting medical attention was a major problem and 4.9% said the same thing about reaching 911.
1 in10 said they received financial help from any source(government, charitable, neighbors and family) following Sandy.
"New Yorkers are tough and always willing to step up to the plate to help those people in need, even in the aftermath of a disaster like Sandy," added Finkel.

The full survey is available at: http://bit.ly/1bziiw3

Follow us on Twitter: @AARPNY and Facebook: AARP New York



AARP is a nonprofit, nonpartisan organization with a membership that helps people 50+ have independence, choice and control in ways that are beneficial and affordable to them and society as a whole. AARP does not endorse candidates for public office or make contributions to either political campaigns or candidates. We produce AARP The Magazine, the definitive voice for 50+ Americans and the world's largest-circulation magazine with over 35.1 million readers; AARP Bulletin, the go-to news source for AARP's millions of members and Americans 50+; AARP VIVA, the only bilingual U.S. publication dedicated exclusively to the 50+ Hispanic community; and our website, AARP.org. AARP Foundation is an affiliated charity that provides security, protection, and empowerment to older persons in need with support from thousands of volunteers, donors, and sponsors. We have staffed offices in all 50 states, the District of Columbia, Puerto Rico, and the U.S. Virgin Islands.

####