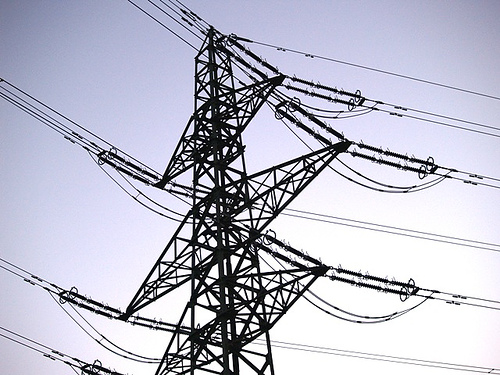 AARP Connecticut is opposed to a one-time budget gimmick contained in the Governor's latest State Budget proposal that would switch electric service suppliers for hundreds of thousands of Connecticut ratepayers without their permission (Read our full testimony to the Finance Committee). Under the Governor's proposal, the State would oversee an "energy auction" that would sell off the rights to provide electric service to Standard Plan customers currently served by CL&P and UI, to the highest bidder. Here's how it would work:

Residential customers and small businesses that are on the Standard Plan from UI or CL&P would be aggregated into groups. Competitive suppliers would then "bid" to take over as the electric supplier for those customers.

The state will then decide which company will supply electric service for hundreds of thousands of households and small businesses.

The bidders only have to promise a 5% savings for one year. There is no guarantee of savings after the first year.

Winning bidders will pay the State an estimated total of $80 million for taking over these customers.

Customers who have been forced to change suppliers could then switch to a different supplier, but the proposal does not guarantee they won't be charged a termination fee.

The Standard Plan would become a short-term option and as such, the rates charged would be subject to volatile short-term energy market prices.
Send an email to your state legislator and the Governor telling them not to auction away your electric plan choice!

According to AARP State Advocacy Director, John Erlingheuser, "Taking away electric ratepayers' right to choose and forcing them into the competitive supply market will have a long-term negative impact, especially on the elderly. While the Governor's proposal might seem appealing in the first year, there is no guarantee of long term savings. The proposal eliminates an important benchmark that customers use to compare the cost of plans offered by electric suppliers, allowing prices to rise unchecked in future years."

POLL FINDS OVERWHELMING SUPPORT FOR STANDARD OFFER

AARP conducted a poll of 800 Connecticut residents age 50+ in April 2012 which found overwhelming support for a Standard Plan option for electricity, as well as requiring distribution companies to offer a Standard Plan option. According to the poll:

• Two-thirds of respondents said it is extremely or very important for customers to have a standard plan to use as a price point when comparing plans from alternative electricity suppliers. Another 20 percent said that it is somewhat important to have the standard plan.

• 82 percent supported the requirement that Connecticut distribution companies continue to provide the standard plan to customers.

"AARP fought for years to lower electric rates in Connecticut, by reforming the way the state purchases electricity to ensure the lowest rate possible," Erlingheuser said. "Because of the market reforms AARP fought for as a part of Public Act 11-80 consumers are finally reaping the benefits of a lower Standard Plan. This proposal puts in jeopardy the progress we've made in creating a fair and stable electric market and we urge lawmakers to respect their constituents' right to choose."

If you agree, send an email to your state legislator and the Governor telling them not to auction away your electric plan choice!

AARP fights on issues that matter to you and your family. To make your voice heard, become an AARP e-Advocate. Sign up today at: http://action.aarp.org and receive important updates and action alerts on this and other issues important to older adults. Want to get more involved? Become an AARP volunteer. Call us toll-free at 866-295-7279.

Find AARP Connecticut on Facebook at www.facebook.com/AARPCT

Follow us on Twitter at: www.twitter.com/AARPCT

AARP is a nonprofit, nonpartisan organization, with a membership of more than 37 million, that helps people 50+ have independence, choice and control in ways that are beneficial to them and society as a whole. AARP does not endorse candidates for public office or make contributions to either political campaigns or candidates. We produce AARP The Magazine, the definitive voice for Americans 50+ and the world's largest-circulation magazine; AARP Bulletin, the go-to news source for the 50+ audience; AARP VIVA, a bilingual lifestyle multimedia platform addressing the interests and needs of Hispanic Americans; and national television and radio programming including My Generation and Inside E Street. The AARP Foundation is an affiliated charity that provides security, protection, and empowerment to older persons in need with support from thousands of volunteers, donors, and sponsors. AARP has staffed offices in all 50 states, the District of Columbia, Puerto Rico, and the U.S. Virgin Islands. Learn more at www.aarp.org .