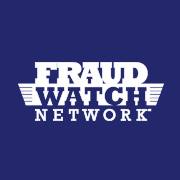 Contact: David Irwin dirwin@aarp.org
New Yorkers at Higher Risk Based on How They Feel Coupled With Key Behavior Traits, New AARP Report Finds
NEW YORK, New York – Cabin fever from the winter cold setting in? Scam artists are banking on it - a new AARP report finds that the more isolated you feel, the more susceptible you are to online fraud. The first-of-its-kind AARP study takes an in-depth look at what feelings and behaviors millions of New Yorkers are exhibiting that puts them at an increased risk for online fraud.

The study, Caught in the Scammer's Net, which compared victims and non-victims, details the key online behaviors New Yorkers ages 18 and older exhibit that make them fodder for some very common scams. The study found that it is the combination of life events, such as feeling isolated or lonely, losing a job, and key online behaviors, such as signing up for free trial offers, and that put a person at the greatest risk of being scammed. According to New Yorkers' answers to 15 questions probing their online behaviors, 77%, or roughly 11 million people, are at an increased risk for online fraud based on the new AARP profile, with nearly one in four at a high risk.

Most New York adults are failing online scam tests, the report went on to find, with the majority of those using the internet answering only half of 10 key indicator questions correctly.

"Scammers have New Yorkers pegged based on how they're feeling and their online behaviors," said Beth Finkel, State Director for AARP in New York State. "A simple list of online dos and don'ts aren't enough; what a person's going through, or feeling, can be the difference between them becoming the next victim or not."

The survey asked what life stressors New Yorkers were experiencing and found:

Half of respondents said they were lonely or felt isolated.
One-third reported a death of a close friend or family member.
A quarter said they'd had family or relationship problems.
21% reported a negative change in financial status.
AARP warns these are all factors that affect New Yorkers' online behavior and put them at an increased risk for fraud.

Nationally, victims were found to have experienced 53% more negative life events or stressors such as:

Reports of often or sometimes feeling isolated (66% of victims vs. 42% of non-victims);
Loss of a job (23% of victims, 10% of non-victims);
Being concerned about debt (69% of victims, 57% of non-victims);
Experienced a negative change in financial status (44% of victims and 23% of non-victims report experience in the past two years).
The survey identified 15 key risk behaviors and life stressors that increase vulnerability to online fraud. Victims were more likely to engage in online behaviors such as:

Opening email from unknown sources (27% of victims vs. just 17% of non-victims said they had done so in the previous seven days);
Clicking on pop-up ads (26% of victims vs. 10% of non-victims said they had done so in the previous seven days);
Signing up for free trial offers (18% of victims vs. 8% of non-victims had done so in the previous week).
The study was led by the AARP Fraud Watch Network, a national campaign to protect New Yorkers and all Americans from identity theft and fraud.

View the survey online.

The GFK Group conducted the Internet-based survey for AARP last November and December. The margin of error was 3.1 percent.



Follow us on Twitter: @AARPNY and Facebook: AARP New York



AARP is a nonprofit, nonpartisan organization, with a membership of more than 37 million, that helps people turn their goals and dreams into real possibilities, strengthens communities and fights for the issues that matter most to families such as healthcare, employment and income security, retirement planning, affordable utilities and protection from financial abuse. We advocate for individuals in the marketplace by selecting products and services of high quality and value to carry the AARP name as well as help our members obtain discounts on a wide range of products, travel, and services. A trusted source for lifestyle tips, news and educational information, AARP produces AARP The Magazine, the world's largest circulation magazine; AARP Bulletin; www.aarp.org ; AARP TV & Radio; AARP Books; and AARP en Español, a Spanish-language website addressing the interests and needs of Hispanics. AARP does not endorse candidates for public office or make contributions to political campaigns or candidates. AARP Foundation is an affiliated charity of AARP that is working to win back opportunity for struggling Americans 50+ by being a force for change on the most serious issues they face today: housing, hunger, income and isolation. AARP has staffed offices in all 50 states, the District of Columbia, Puerto Rico, and the U.S. Virgin Islands. Learn more at www.aarp.org .

####