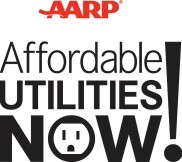 PUBLIC SERVICE COMMISSION LOWERS RATES FOR MOBILE GAS CUSTOMERS
Statement by Jesse Salinas, AARP Alabama on Mobile Gas Decision
MONTGOMERY – In response to the decision of the Alabama Public Service Commission on the rate and profits of Mobile Gas, Jesse Salinas, state director of AARP Alabama – which serves more than 450,000 members age 50 and older in Alabama – issued the following statement:
"Today, the Alabama Public Service Commission made a historic decision to put gas customers first. AARP applauds the Commission for reducing the profit (return on equity) that Mobile Gas is allowed to earn, and lowering the rates and bills for the company's customers, at least initially. However, the Commission's decision is not cut and dry.
"The Commission lowered the amount of profit (return on equity) that Mobile Gas is allowed to earn from 13.45% to 10.95%, the percentage recommended by Mobile Gas itself. Although the return on equity will be lower, the Commission made other changes that benefit Mobile Gas, not its customers. These include:

an increase to the annual cost adjustment;
an increase in the equity cap; and,
a new surcharge to be implemented in the future.
"Each of these actions will have a cost, and Mobile Gas customers need to know how that cost will impact them. AARP will call on the Public Service Commission to provide the full impact of the decision on the rates and bills of an average usage residential customer. We look forward to reviewing that information with the hope that Mobile Gas customers continue to pay fair and reasonable gas rates and bills in the coming years.
"AARP appreciates the opportunity to be part of this process – and we will continue to fight for our 450,000 members in Alabama – and all Alabamians – so that they pay only what's fair and reasonable for their gas and electric rates."