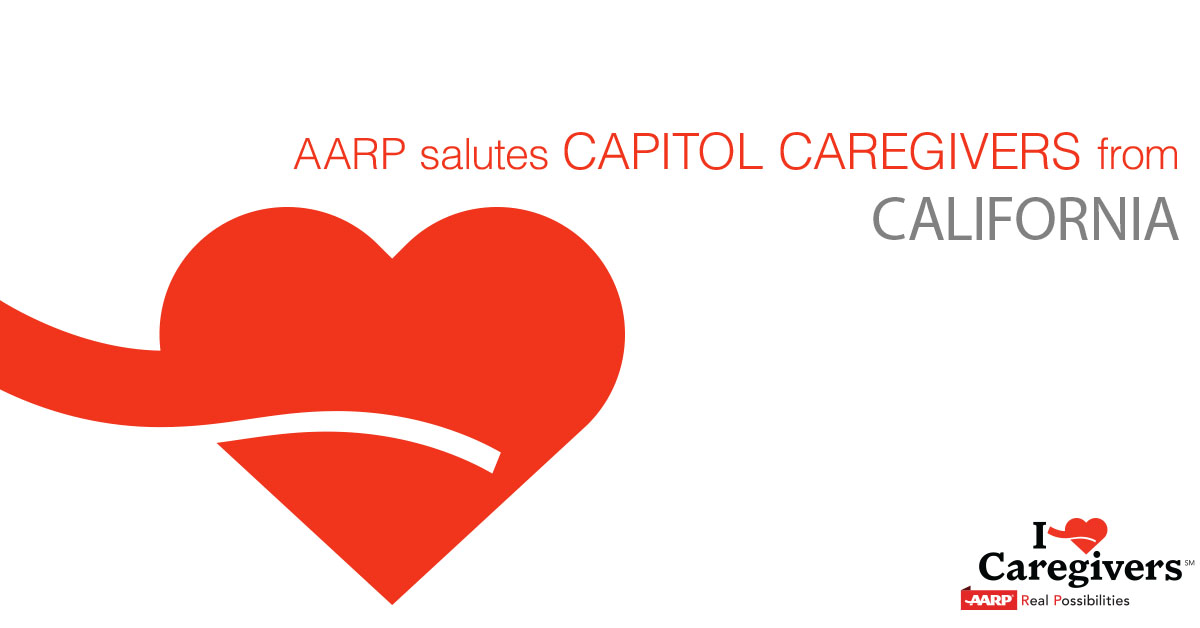 Every day, more than 4,000,000 Californians perform a great labor of love, caring for older parents, spouses and other loved ones so they can stay at home—where they want to be—and out of costly institutions.

Three elected officials in California went above and beyond this year to provide a little bit of help for family caregivers by championing the California Conservatorship Jurisdiction Act (SB 940 – Jackson) and the California Caregiver Act of 2014 (AB 1744 – Brown, Atkins) .

To recognize their important leadership to pass legislation that supports family caregivers, AARP has named Senator Hannah-Beth Jackson, Assemblymember Cheryl Brown, and Assembly Speaker Toni Atkins as part of the inaugural class of " Capitol Caregivers." This bipartisan group of 46 state legislators and 3 governors from 19 states, including California, advanced policies to help family caregivers who are making it possible for older Americans to live independently at home.

California Conservatorship Jurisdiction Act and the California Caregiver Act

The California Conservatorship Jurisdiction Act helps family caregivers save time and money when dealing with issues of guardianship or conservatorship in multiple states. The California Caregiver Act would have created a task force to assess current caregiver resources and begin planning for a predicted shortage of unpaid family caregivers in the coming decades.

California Family Caregivers

In California, family caregivers provide unpaid care valued at about $47 billion annually.

Family caregivers help their older loved ones with:

bathing and dressing
meal preparation
managing finances
transportation
grocery shopping, and more


Today, family caregivers also perform medical tasks like:

wound care
injections
complex medication management


I Heart Caregivers

The California Conservatorship Jurisdiction Act and the California Caregiver Act are just the first steps to providing a little bit of help for family caregivers. AARP will continue to fight for California's family caregivers and their loved ones in 2015 by supporting important legislation:

o Caregiving Task Force: We will again work with Assemblymember Brown to establish a task force on family caregiving to study the needs of family caregivers and ensure access to resources like home care and adult day care.
o Nursing Scope of Practice: We will push for legislation to cut through the red tape and allow advance practice registered nurses to have the full authority to heal—especially important for older patients who receive care at home.
To recognize America's silent army of family caregivers, AARP recently launched a new initiative, "I Heart Caregivers," to spotlight the stories of these unsung heroes. Share your story today at aarp.org/iheartcaregivers.