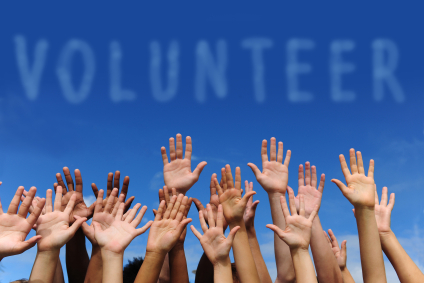 AARP Connecticut is seeking an experienced and talented AARP member to join our volunteer Executive Council. The ideal candidate is actively engaged in their community, will open doors, and provide the insights/guidance and hands-on work to help us increase our impact and relevance among older adults age 50+ locally and within Connecticut's Hispanic-Latino community.

About Us

AARP is a nonprofit, nonpartisan organization, with a membership of more than 37 million -- approximately 600,000 of whom live right here in Connecticut. Our mission includes helping people age 50 and older turn their goals and dreams into real possibilities. We create and connect you to unique tools and programs, help save you money, strengthen communities and fight for the issues that matter most to you, your family and your community, such as affordable healthcare and utilities, financial security, support for family caregivers, and preventing age discrimination. At AARP, we believe age and experience can expand your possibilities. Through local lifestyle discounts, learning opportunities, community service and advocacy, AARP Connecticut is your ally in discovering your "what's next."

Qualifications

Commitment to the goals and priorities of AARP
Demonstrated strategic thinking and planning abilities
An interest and understanding of state and local issues, needs, and activities
Demonstrated leadership experience
Ability to network towards the creation of new community partnerships and opportunities
Ability to work with diverse populations
Fluent in Spanish
Must be an AARP member or associate member

Responsibilities

Understands, supports, reflects the mission of AARP – to enhance quality of life for all as we age, to lead positive social change and to deliver value to members through information, advocacy and service.

Help AARP lead change and influence the future of Connecticut's age 50+ population
Work in partnership with state office staff and leadership volunteers in the development, implementation and monitoring of the state plan, particularly as it relates to the members specific geographic assignment
Provide guidance and assistance on a variety of activities such as special projects, research, diversity outreach, community organizing, member engagement, etc.
Mandatory minimum attendance at 75% of meetings, with flexibility to call in if required
Other responsibilities as requested

Roles

Executive Council members may engage in a wide variety of roles that support the accomplishment of AARP's national priorities within the state. These roles include, but are not limited to:

Spokesperson
Build partnerships
Provide "strategic intelligence" about state and/or local issues
Represent a designated geographic area of the state
Lead, advise and support staff and volunteers
Provide subject matter expertise
Explore avenues for enhanced volunteer and member recruitment and engagement
Work on special assignment


Training Required

Orientation to AARP
Other skills training and issue briefings as necessary
Travel within and outside of Connecticut may be required (reimbursed)


Explore your Real Possibilities and help make a difference in your community with AARP Connecticut. If you are interested in applying to be a member of the AARP Connecticut Executive Council, please contact Elaine Werner at 860-548-3169 or email ewerner@aarp.org.