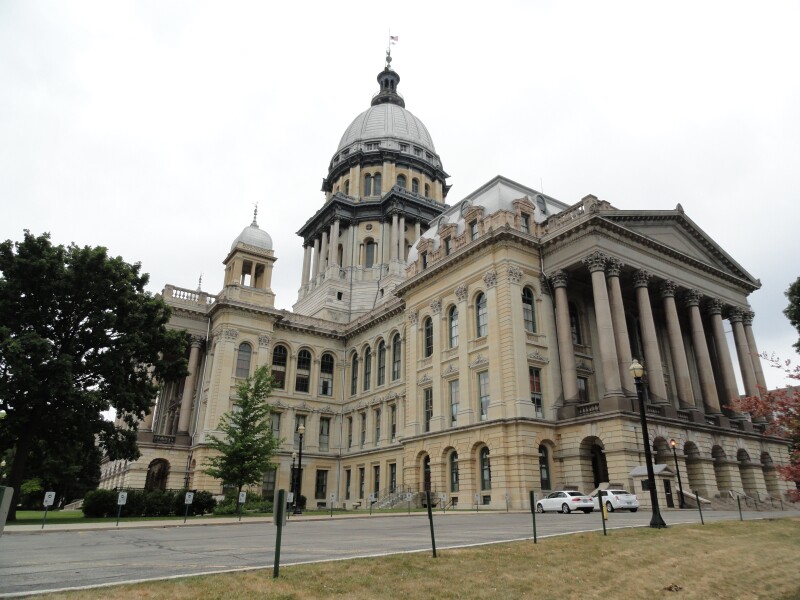 With thousands of older adults at risk of, or already losing, in-home services due to the current budget stalemate, AARP, State Treasurer Michael W. Frerichs, community organizations and Alton residents met today urging Governor Rauner and the General Assembly to stop fighting and pass a state budget that funds critical home and community-based programs and services countless Illinoisans depend on.
During a press conference inside Senior Services Plus (SSP) of Alton – an organization that has recently been forced to cut services and staff due to the lack of a state budget – the speakers noted older Illinoisans are already facing detrimental hardships because the organizations they rely on are no longer able to provide essential services like meals on wheels, financial, or transportation assistance.
"The lack of a state budget is not only hurting countless older residents, individuals with disabilities, children, and working families; it is also deepening our financial crisis now, and for the foreseeable future. Fully-funding home and community-based services is a win-win as it both protects the dignity and independence of those who rely on the services and it is good stewardship of state taxpayer dollars," said Ryan Gruenenfelder, Manager of Advocacy and Outreach for AARP Illinois.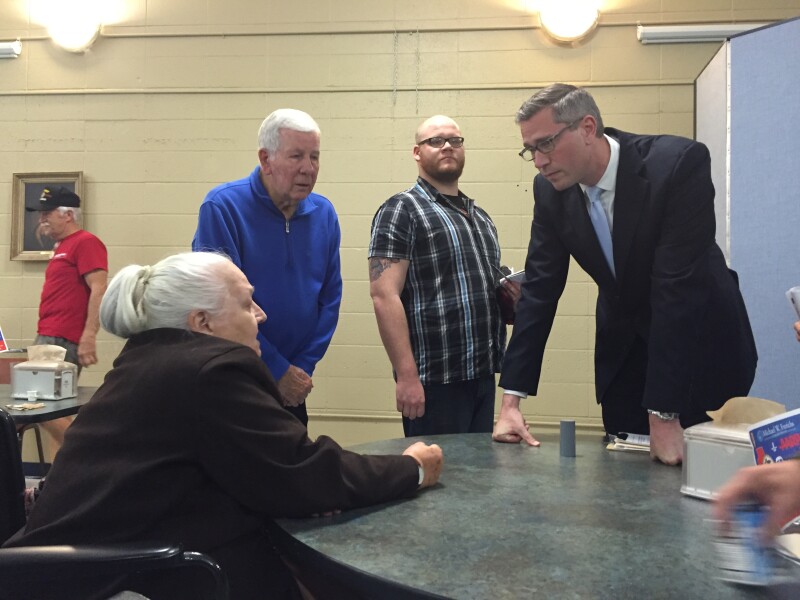 "The financial crisis in Illinois is hurting our state's most vulnerable, including Illinois seniors," said Illinois State Treasurer Michael Frerichs. "It is vital that the Governor and General Assembly put aside their differences to end this budget impasse and alleviate the uncertainty for the many families who rely on state funding."
"The lack of a state budget has been and will continue to be devastating to SSP's operation and the seniors we serve," said Jonathan Becker, Executive Director of Senior Services Plus, Inc. "We've had to reduce services, seen the creation of waiting lists and deny services because of the impasse. SSP has had to eliminate positions and operate under enormous pressure and strain because we have no way of forecasting what our financial future is. It is the most ineffective manner to operate a business and the impact of this budget stalemate will affect the state economy for many years to come in a permanent negative manner."
"The ongoing budget impasse is causing the dismantling of the service infrastructure that has been built to support seniors to live safely and independently in their homes and communities," said Joy Paeth, CEO of AgeSmart Community Resources. "Without this service infrastructure we will begin to see an outmigration of seniors when they cannot find services to support them as they age."
"Senior Services Plus has been providing me meals for eight years. I have always received a hot, nutritious meal daily but recently I have only received meals twice a week," said Francis Gonzales, a local, 77-year-old male who lives alone in a senior apartment in Alton. "I fear this is only the beginning of a downfall of critical, life-saving services that is going to affect a lot of people."
State programs providing caregiving services for older individuals, such as Illinois' Community Care Program are necessary for economic growth and prosperity for Illinois. AARP highlighted important the advantages of investing in these programs, according to the Innovation Illinois Caregiver Impacts Report:
Every dollar spent on home care in

Illinois

generates

$2.04

in economic activity in the state.
The Community Care Program created 35,400 jobs, and indirectly generated another 12,390 jobs in

Illinois

.
CCP is estimated to save about

$20,496

per consumer per year compared with nursing home care.

Illinois

saves more than

$600 million

a year in Medicaid costs via the home-care model instead of more costly public institutionalization.


AARP, on behalf of our 1.7 million Illinois members, along with State Treasurer Michael W. Frerichs , Senior Services Plus of Alton , Southwest Illinois Visiting Nurses Association, AgeSmart Community Resources, dozens of other organizations, and area residents urge the Governor and the General Assembly to rise above politics, prioritize the life and well-being of our state's most vulnerable population and immediately pass a budget which fully funds home and community-based services.