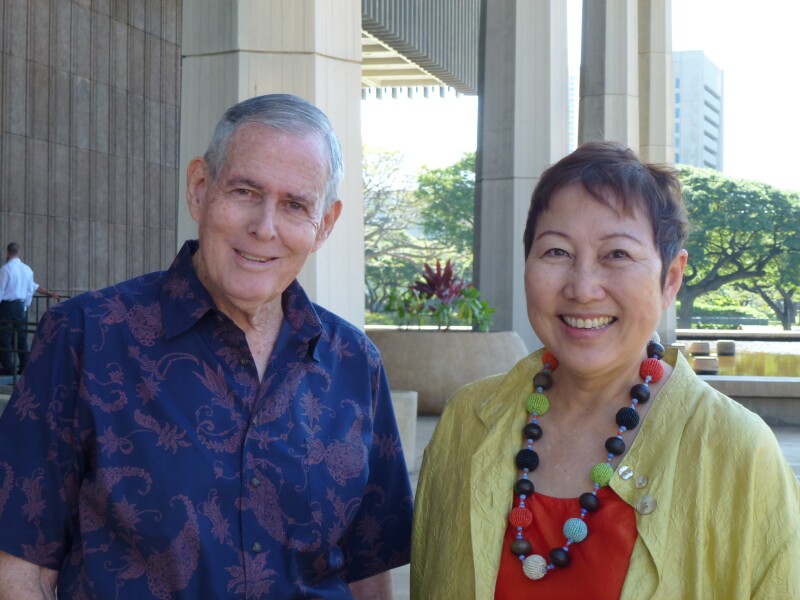 AARP Hawaii State Director Barbara Kim Stanton issued this statement following the Legislature's unanimous passage of the Caregiver Advise, Record, Enable (CARE) Act – HB 2252:
"AARP and the Hawaii CARE Act Coalition applaud legislators for passing a bill that gives family caregivers the opportunity to receive instructions when their loved ones are discharged from the hospital. This bill provides essential support to unpaid caregivers who are often called on to provide complex medical care for which they receive little or no instruction.
"Caregiver advocates have been working toward this day for three years, and are elated at this major victory for families across the state. In passing the CARE Act, Hawaii becomes the 27th state (plus Washington, D.C., Puerto Rico and the Virgin Islands) to require hospitals to give family caregivers the opportunity to be designated on a patient's medical record, be notified in advance of a patient's transfer or discharge, and receive instruction – prior to discharge – in medical tasks required when the patient goes home.
"We urge Governor David Ige to sign the CARE Act as soon as possible, and welcome the opportunity to work with the Administration to ensure successful implementation of this important law."