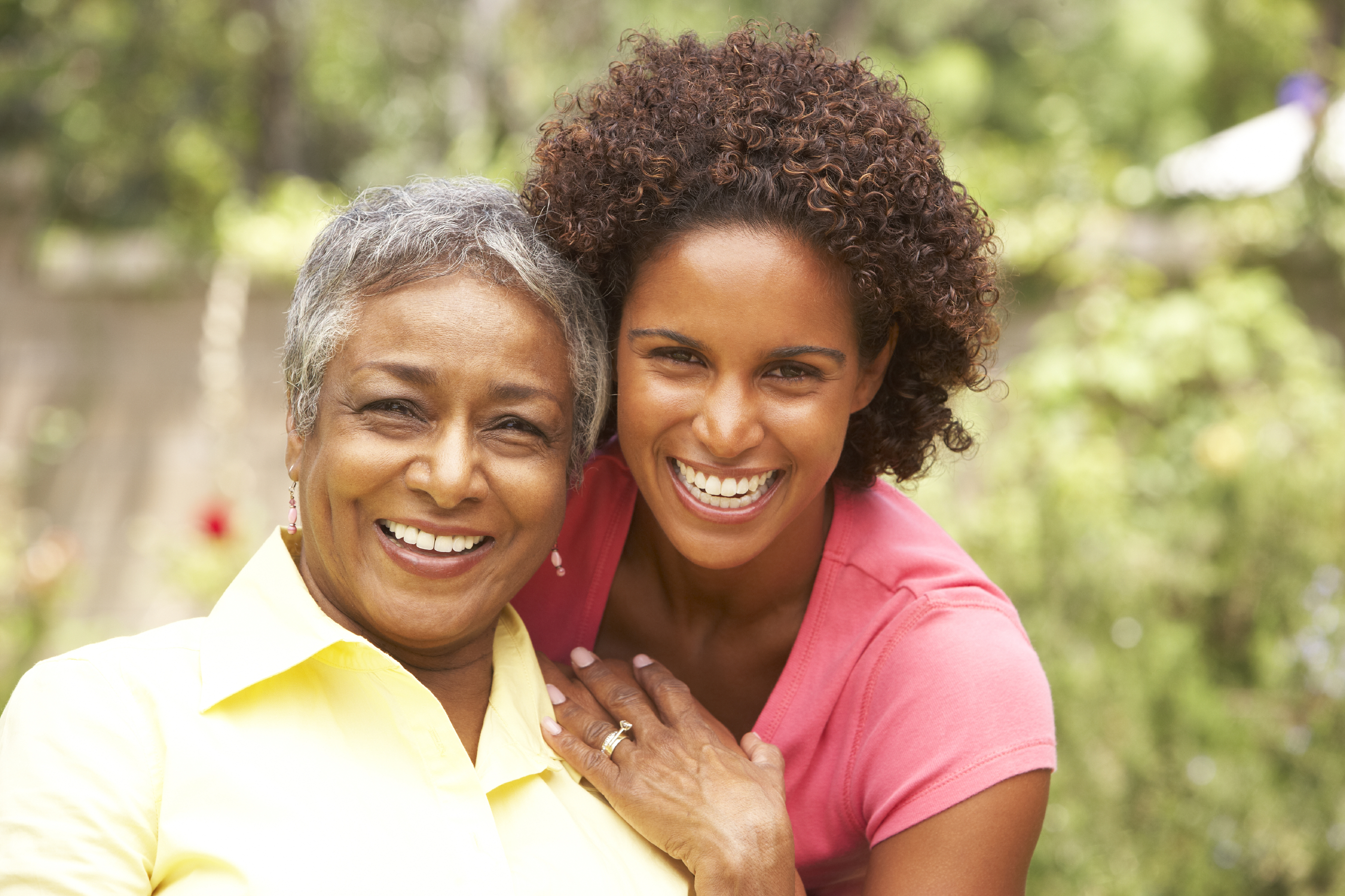 We're proud to return to the 14th Annual KJLH Women's Health Forum, a community event taking place on Saturday, April 5th that will focus on important issues related to women's health. We'll be sharing resources designed just for caregivers throughout the day. Join us at the AARP Caregiver lounge to relax, find caregiving support and information, and learn about what we're doing for you right here in Los Angeles. At our breakout sessions, you'll hear directly from experts and caregivers, plus have the chance to tell your own caregiving story. Our storytelling session will offer fun and unique opportunities to share your experience as a caregiver – through photos, videos, and art – as well as connect with other caregivers in your community.
Caregiving is a health issue, a family issue, and a women's issue: The average caregiver is a 49-year-old woman caring for her mother. Nearly 30% of African-American families have caregivers in their ranks – caring not only for their mothers, but also for distant relatives and non-family members. More than a fifth of these caregivers are still in the workforce, balancing a job and caring for a loved one. And unfortunately, African-American caregivers are more likely than other groups to manage without support. We want to help change that.
Tune into KJLH 102.3 FM from 8:00 a.m. to 10:00 a.m. for a live broadcast with KJLH'S host Adai Lamar from the Steve Harvey Morning Show to hear AARP share advice, information, and resources that caregivers need. Let us know you'll be attending and you'll receive a free gift at the AARP booth while supplies last!

KJLH's 14th Annual Women's Health Forum
Free and open to the public
Saturday, April 5, 2014
7:00 a.m. – 3:00 p.m.
Los Angeles Convention Center
1201 South Figueroa Street
Los Angeles, CA 90015 (map)
Don't miss this opportunity to learn from local experts, meet women like you, enjoy free massages and health screenings, and take part in great breakout sessions. Can't join us on April 5 th? Learn more about AARP's resources for caregivers by visiting www.aarp.org/caregiving or calling toll-free 1-877-333-5885.

Want to be the first to know about upcoming AARP events like this in your community? Sign up for our email list and join us on Facebook and Twitter to stay informed!