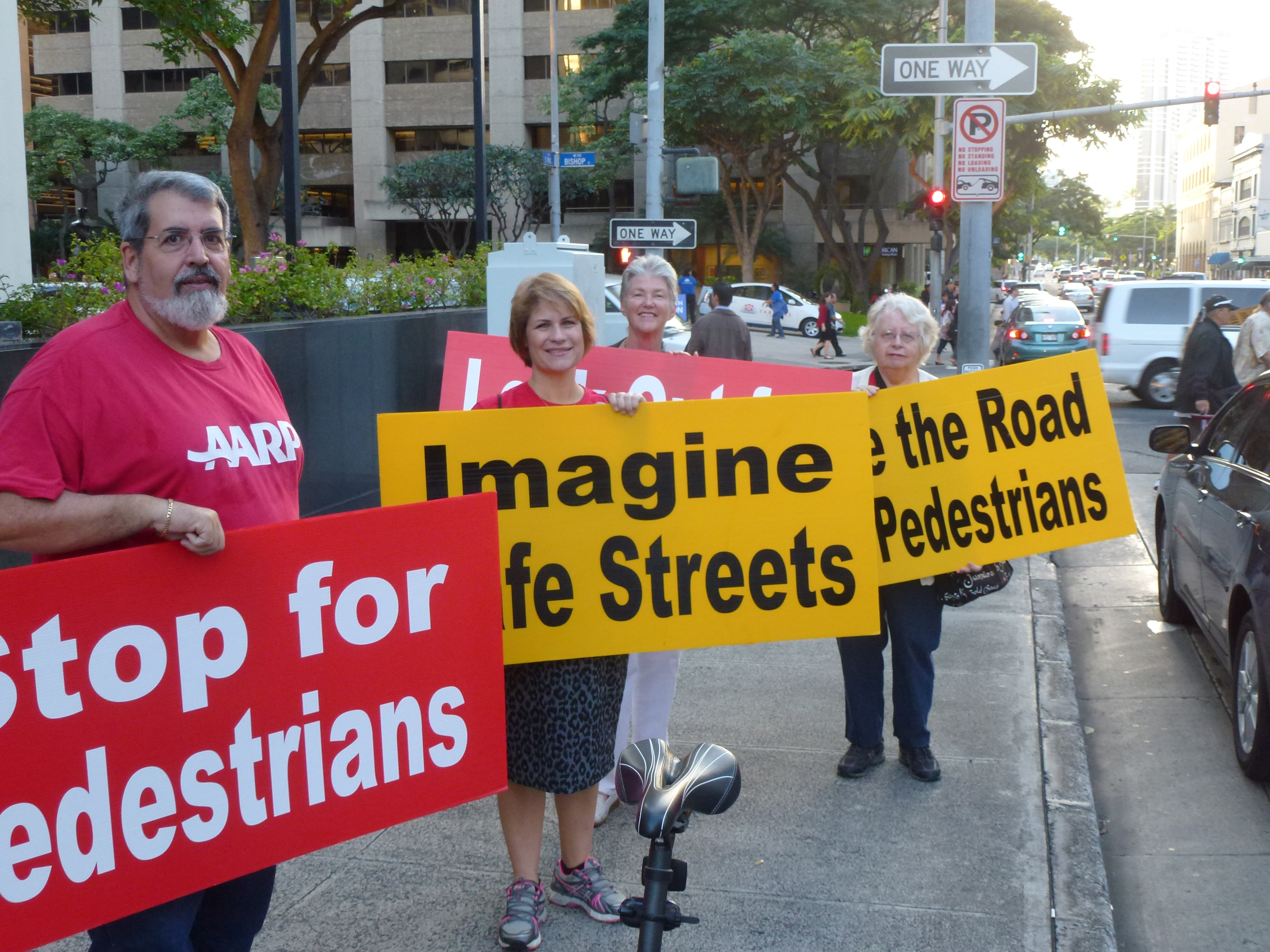 Representatives of AARP Hawaii have been invited to take part in a two-day workshop to develop a design manual to implement the City and County of Honolulu's Complete Streets ordinance (Ordinance 12-15).

Participating in the workshop will be AARP volunteer and retired Department of Planning and Permitting employee Elizabeth Chinn, who joins AARP Hawaii Director of Community Outreach Jackie Boland on a committee charged with developing design guidelines for Complete Streets implementation. Boland also serves on the City Transportation Commission.

Development of the design manual is an important step in the Complete Streets implementation process. In 2012 the Honolulu City Council unanimously passed the Complete Streets ordinance, paving the way for the development of a multi-modal mobility infrastructure making it safer and easier for Oahu residents of all ages and physical abilities to get around.

The ordinance requires the four city departments that work with Honolulu's roadways to accommodate access and mobility for all users of public highways, including pedestrians, bicyclists, transit users, motorists, and persons of all physical abilities.

In 2014 public concerns about pedestrian safety are again being raised on Oahu, which has seen ten pedestrian fatalities involving residents age 64 and older at the mid-year point.

Examples of Complete Streets features include such things as sidewalks, crosswalks, accessible curb ramps, curb extensions, roundabouts or mini-circles, traffic signals, and bike lanes.

The workshop will take place at the Neal Blaisdell Center on July 14-15.