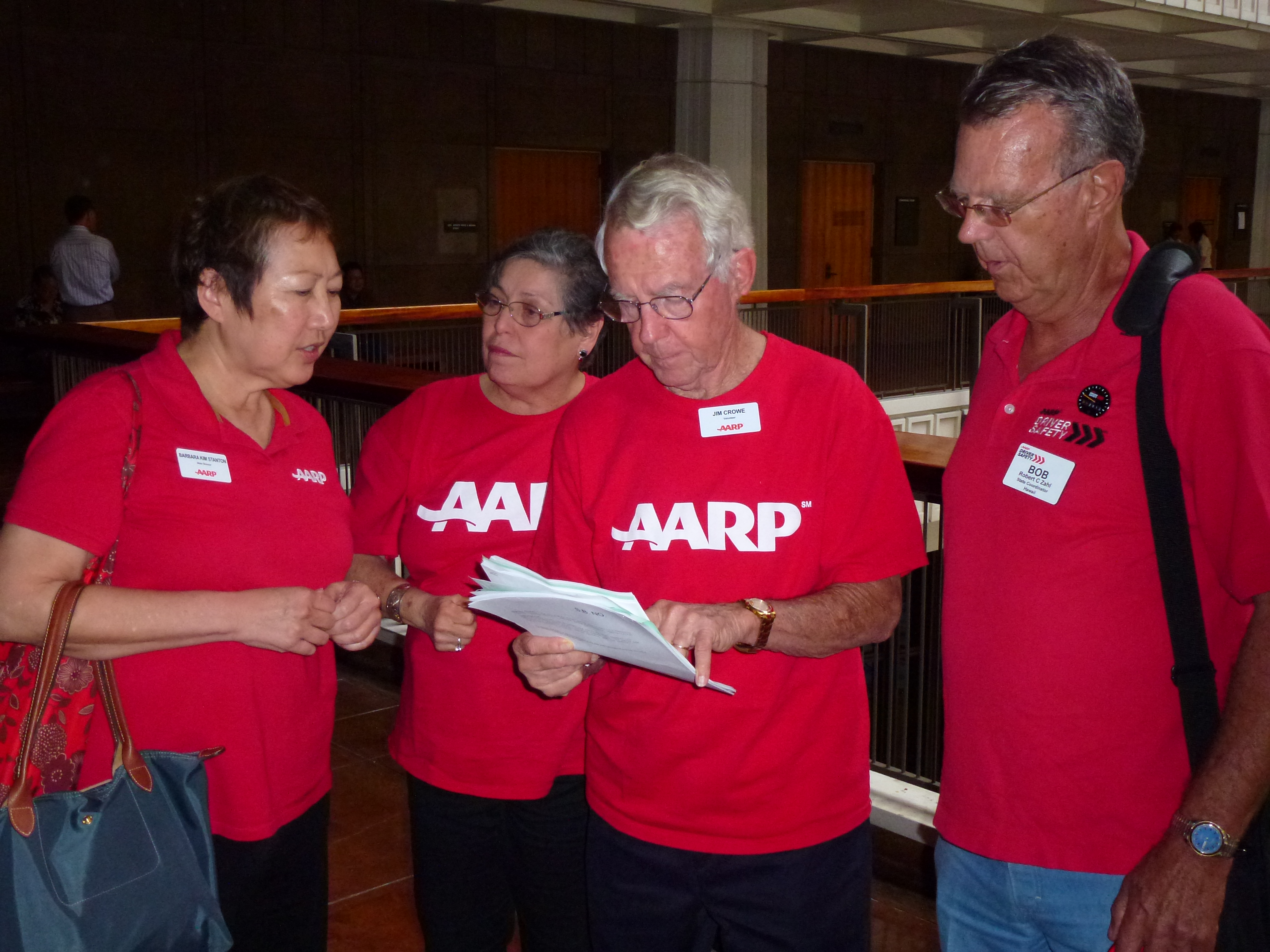 When the state legislative session convenes this month, AARP Hawaii will ask lawmakers to support a bill requiring hospitals to formally acknowledge a patient's family caregiver at the time of admission and involve them in the coordination of care going forward.

The bill will require hospitals to work with family caregivers who assume an appropriate role in developing a plan of care for their loved one, notify caregivers at the time of discharge or transition, and help them understand the supporting medical tasks they'll need to perform once the patient is released.

"This bill will have the two-pronged effect of supporting family caregivers and keeping health care costs in check," said AARP Hawaii Director of Advocacy Steve Tam. "It enables caregivers to support their loved ones at home and in the community, and discourages costly and unnecessary hospital readmissions."

As our population ages, Hawaii's frail elderly and disabled residents rely heavily on unpaid caregivers to provide help with bathing, dressing, and other activities of daily living. But despite the importance of caregivers in the day-to-day care of elderly friends and loved ones, they are often left out of discussions involving a patient's care while in the hospital - and when transitioning from hospitals to rehabilitation centers and back home.

According to the Centers for Medicare & Medicaid Services, an estimated $17 billion in Medicare funds is spent each year on unnecessary hospital readmissions. The bill is intended to help address wasteful spending. It also comes as hospitals across the country are seeking to avoid admission penalties under the federal Affordable Care Act.

In related advocacy, AARP will urge legislators this year to add $4.2 million to the base budget of the Kupuna Care program, giving the program a total budget of $9 million and providing funding stability. Kupuna Care offers home and community based services to frail elderly residents who are not eligible for Medicaid, and helps delay or prevent the use of more costly institutional care.

AARP also supports a funding request of $428,000 for the continued development of the state's network of Aging and Disability Resource Centers, which provide residents with information and referral to appropriate care resources and services.

Finally, AARP supports an additional request of $500,000 for a long-term care public awareness campaign designed to educate the community on the need to plan for family care and how to pay for it.

Each of these initiatives is aimed at supporting more than a quarter million family caregivers in Hawaii, who quietly provide unpaid care valued at a staggering $1.9 billion annually, according to 2009 data. They need our help to continue to do the important work they do.

For information on the status of this legislation, or to get involved as an advocacy volunteer, contact Steve Tam at 808-545-6005.

For information and additional resources for caregivers available online, check the AARP Caregiving Resource Center at www.aarp.org/caregiving.