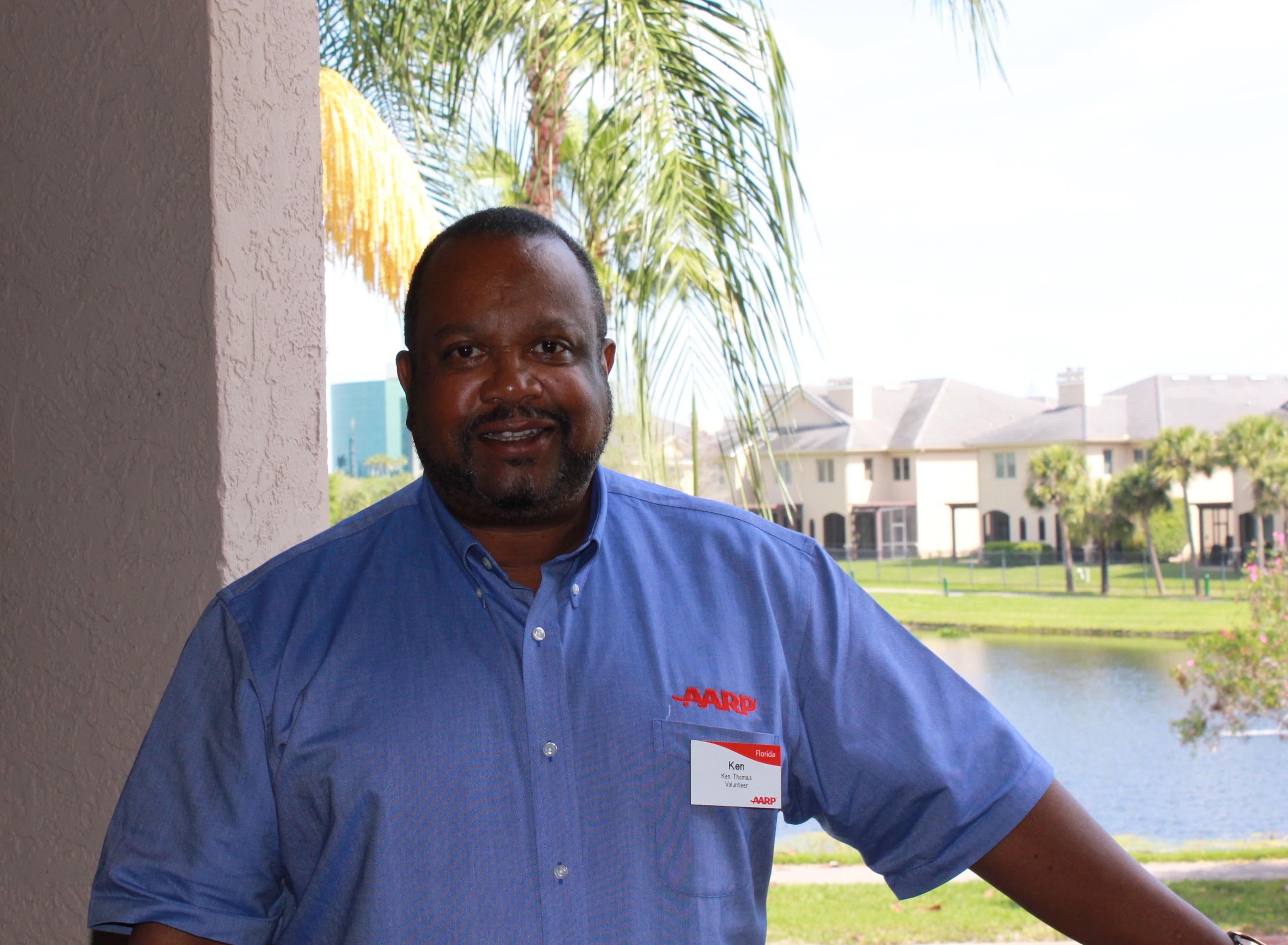 AARP Executive Council member Ken Thomas is giving back to the community and fulfilling a lifelong dream through his active membership in the Tuskegee Airmen, Inc.

The local chapter, located in Miami, is based on honoring the accomplishments of the first African-Americans who participated in the Army Air Corps during World War II. These Airmen were not only the first Black military aviators to fly for America; they were also one of the most successful escorting fighter groups in the country. Due to their high success rate, enemy fighter pilots were often discouraged from attacking bombers escorted by the 332nd "Red Tail" fighters.

The Miami chapter celebrates the Tuskegee Airmen's courageous fight on two separate fronts— one against enemy pilots in World War II and another against racism in America. Along with preserving the legacy of the Tuskegee Airmen, the organization talks to local schools and offers annual scholarship opportunities to help motivate and support young men and women who wish to pursue a career in aviation.

Thomas has always admired the Tuskegee Airmen. Thomas believes that, as the first African-American pilots to fly for America, they paved the path for him and all African-Americans in the aviation field.

Joining the organization was a happy accident. "I would see their events held on TV after the fact and I never knew how to get in touch with them," Thomas said. "Then one day, a friend asked if I would like to speak to the Tuskegee Airmen on behalf of AARP about the chained CPI proposal. Of course I said yes. Before I started, they asked me to introduce myself. I told them about my background in aviation and they eventually asked me to join their chapter."

As a member, Thomas gets to listen to first-hand accounts of his heroes. In return, he goes out into the community and inspires young adults to build and strengthen their character so they can accomplish their life goals. He's most excited to pass on the knowledge he has acquired from both the Tuskegee Airmen and the 36 years he spent working in aviation, eventually retiring as the manager of the Miami Air Route Traffic Control Center.

Although the Miami chapter focuses on young adults, Thomas believes the Airmen's stories could be inspiring to anyone. "I encourage everyone to look for an opportunity to go and listen and learn from those folks," he said. "There'll only be an opportunity to hear firsthand from those who actually experienced their battles for a limited time."

Thomas and the Tuskegee Airmen are great examples of how Americans age 50+ are sharing their lifetime experiences to help improve the lives of others. In addition to being a member of the Tuskegee Airmen Miami chapter, Thomas serves as a community volunteer for the Guardian ad Litem (GAL) Program, volunteers with Florida's Senior Medicare Patrol and volunteers with AARP Driver Safety program as an advocate, speaker and trainer.

For more information about the Tuskegee Airmen Miami chapter, visit their website, Miamitai.org.