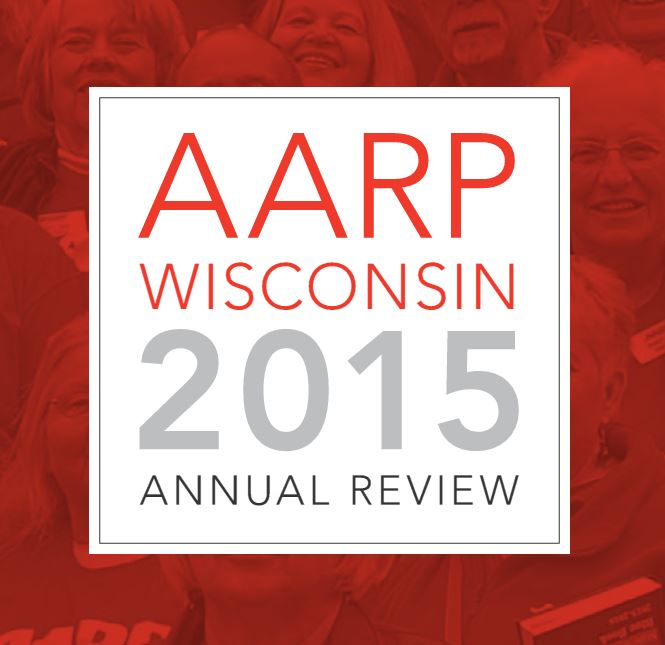 We've all heard the saying "fifty is the new thirty." At AARP, we are challenging aging myths through a concept we call "disrupt aging." The simple truth is we're not becoming younger as we get older, but we are redefining what it means to "act our age."

To disrupt aging, each of us must embrace the journey we have taken in life with all the experiences, explorations, challenges, opportunities, peaks of success, and yes, a few valleys along the way.

We embrace the wisdom that we have gained and continue the journey by reimagining our "what's next" and aspiring to find new opportunities that will ignite a passion and sense of purpose for years to come.

Nowhere is that self-reflection more evident than in the work we do at AARP. Every day we see the challenges that Wisconsinites age 50-plus face in caring for loved ones, putting kids through college, changing jobs, stretching the household budget, all while saving for life's eventualities.

At the same time we see people embracing their opportunities by volunteering in their communities. They're standing up and being heard in the Capitol, having fun at the movies or the ballpark with family and friends, and chasing their dreams of a new hobby or even a new career.

With more than 820,000 AARP members in Wisconsin, we want to be a trusted ally for everyone as they navigate life's twists and turns. We're working toward a future that values our contributions in our communities regardless of age.

Take a look inside our AARP WI 2015 Annual Review and see all the ways we're partnering with Wisconsinites to disrupt aging across the state and create a new paradigm of aging for future generations.