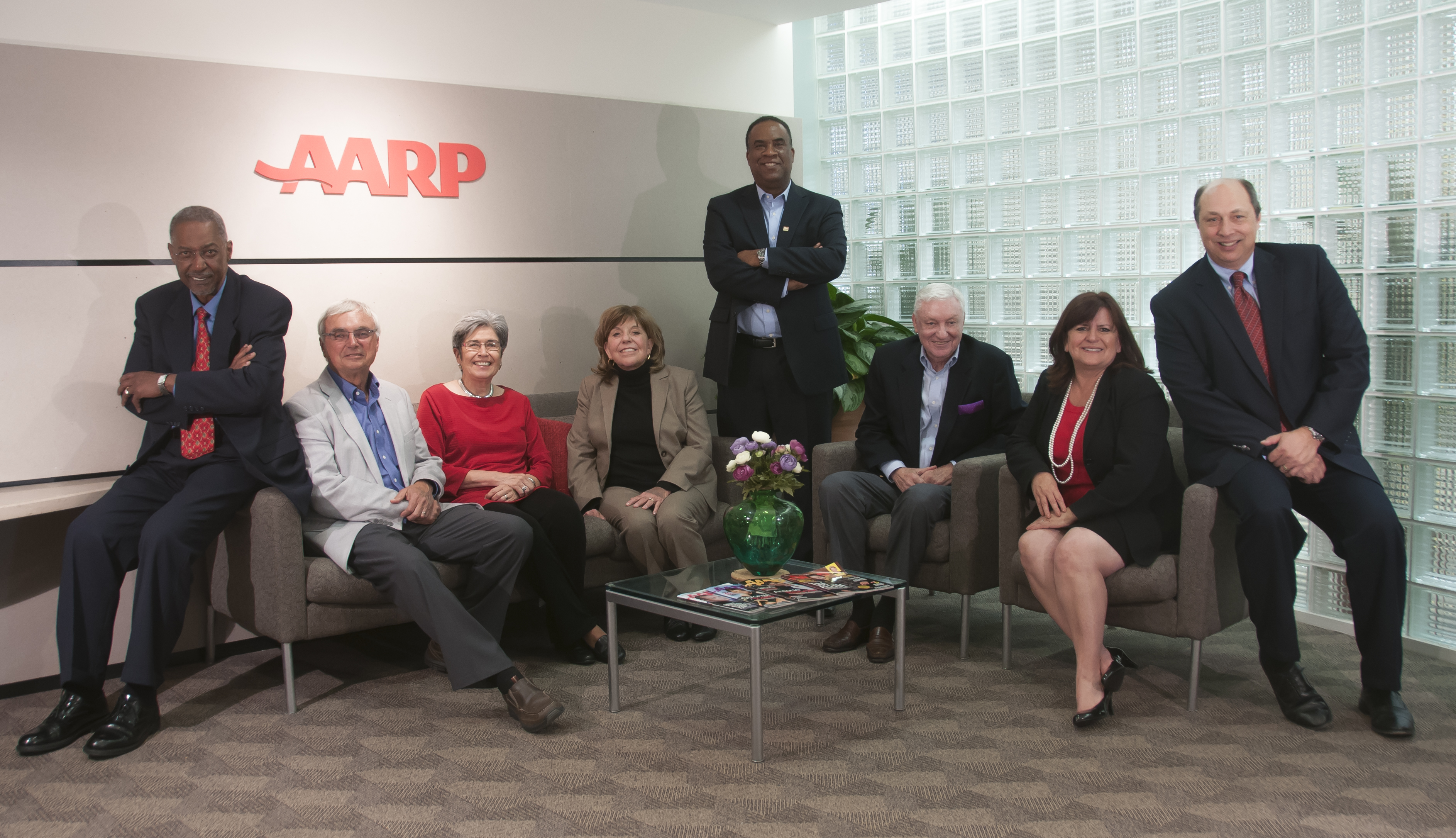 AARP California is pleased to welcome the newest members of the state's Executive Council: David Lindeman, Patricia Perez, Larry Saxxon, Alan Sloan, and Rita Saenz. After years of volunteer involvement at AARP, the members are excited to be able to give back to the community in a more formal way. The Executive Council a volunteer advisory body that provides direction and leadership in carrying out AARP's strategic priorities in California.

Dr. David Lindeman has over 30 years of experience in the field of aging and long-term care. He serves as Director of the Center for Technology and Aging and as Co-Director of the Center for Innovation and Technology in Public Health. Lindeman knows the impact of technological advances in caring for the elderly. He hopes to bring his knowledge and expertise to further the strategic vision of AARP in California.

Patricia Perez is a Texas native who has lived in California since attending UCLA for college. She is a partner at VPE Public Relations and is involved in other philanthropic endeavors: serving on the board of the California State Parks Foundation and on the Executive Committee of the Los Angeles City Workforce Investment Board. Perez has been an AARP member for 14 years and is excited to help further the work that AARP does as a member of the Executive Council. She hopes to bring her commitment to helping others and her passion for social advocacy to the Council.

Larry Saxxon has countless years of experience with nonprofit, governmental funding, and program development and over 13 years of experience in the field of AIDS services. He worked with Black Entertainment Network to develop the first AIDS education documentary on AIDS in the Black community. He has coauthored and published a number of books and is very passionate about educating the Black community on the disease. Saxxon plans on bringing that same passion to AARP's Executive Council, where he will assist in advising on policies and state-wide strategies.

Alan Sloan spent his career in television, both managing stations and producing content. His early years were spent working at CBS where he held numerous executive positions. He earned a PhD in Political Behavior from MIT and went on to teach at both MIT and NYU. In 1970, he moved to Los Angeles to pursue television program production and served as the chief executive at a number of independent production companies. In 1999, he opened Lifejacket Productions, a production company that provided promotional campaigns for non-profits. He has served on the board or council of a number of non-profits. Sloan brings his commitment to the education of his community to the AARP Executive Council and hopes to work with the other members to help AARP California reach its full potential.

Rita Saenz currently serves as California Director of Government Affairs for Xerox and as Communications Director for the California Medi-Cal Management System, which manages all of California's Medi-Cal providers. Saenz has extensive experience as a community organizer for the low-income community of East Los Angeles, with a focus in outreach, social services, and mental health. She has served on the National Advisory Council of Drug Abuse and is also involved with the National Institute on Alcohol Abuse and Alcoholism. Saenz hopes to bring her wide-ranging knowledge and experience to AARP's Executive Council and looks forward to collaborating with the other new members.

Congratulations to all of our new Executive Council members. We are looking forward to your fresh ideas!