Dear AARP MA Friends,

At AARP Massachusetts, we maintain an active presence on Facebook, Twitter, and Pinterest, and we'd like to have you join us! Through our Facebook and Twitter accounts we bring you up-to-date information about upcoming community outreach events — Life Reimagined Checkups, HomeFit workshops; Fraud Watch Network events, Encore Entrepreneur/SBA events, and more — as well as key legislative advocacy issues we're working on at both the state and national levels. Our Facebook, Twitter, and Pinterest pages are also where we share information that's just plain fun.

To encourage our members' and non-members' participation in our social media efforts, we're pleased to provide the following free, on-demand Social Media Webinars.

The webinars, recorded at our AARP Massachusetts offices in Boston, are free of charge and offered as a way to bring basic social media training to people across the state.

Questions? Email us at ma@aarp.org. Enjoy the Social Media Webinars and we look forward to having you join us on Facebook, Twitter, and Pinterest!

— Carol Brooks Ball | AARP Massachusetts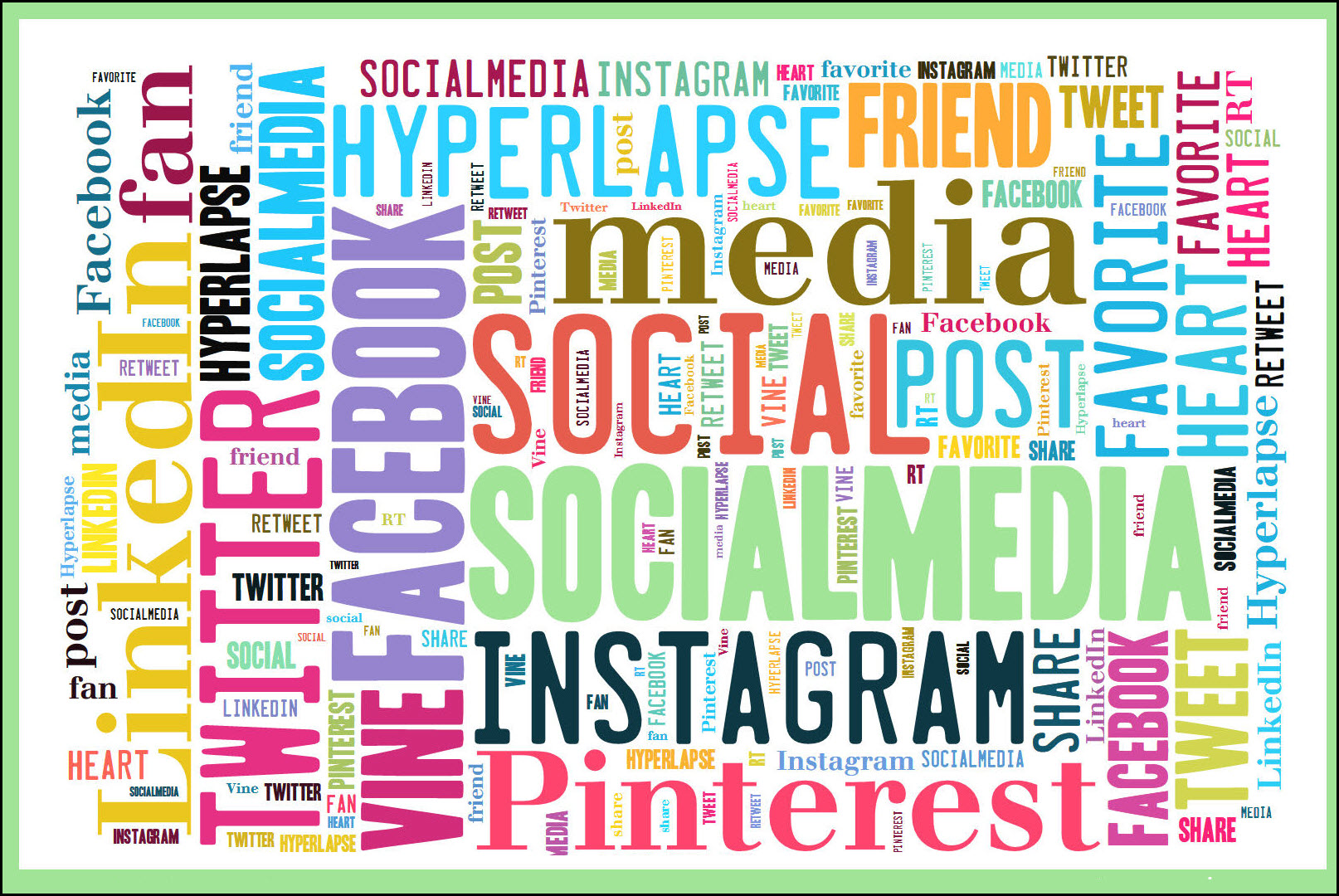 The AARPMA Social Media Webinar Series
---
SOCIAL MEDIA 101: A brief overview of Facebook, Twitter, and Pinterest
FACEBOOK 101: A comprehensive look at posting on Facebook, privacy settings, and more.
TWITTER 101: A comprehensive look at how to tweet on Twitter, privacy settings, and more.
---
Each webinar begins with an easy-to-understand overview of computers, web browsers, and search engines. The webinars include answers to questions asked by attendees — and offer a way for you to send us a question about social media. Read more about this below under "Webinar Widgets."
---
Three Steps to Watch an AARPMA on-demand Social Media Webinar
1. Click (above) on the webinar you'd like to view.
2. The AARP Webinar Series Registration page will come up. You must register for the event, even though the date of the live webinar has already passed:

3. The webinar will load, and a series of "Widgets" will appear along the bottom of the screen: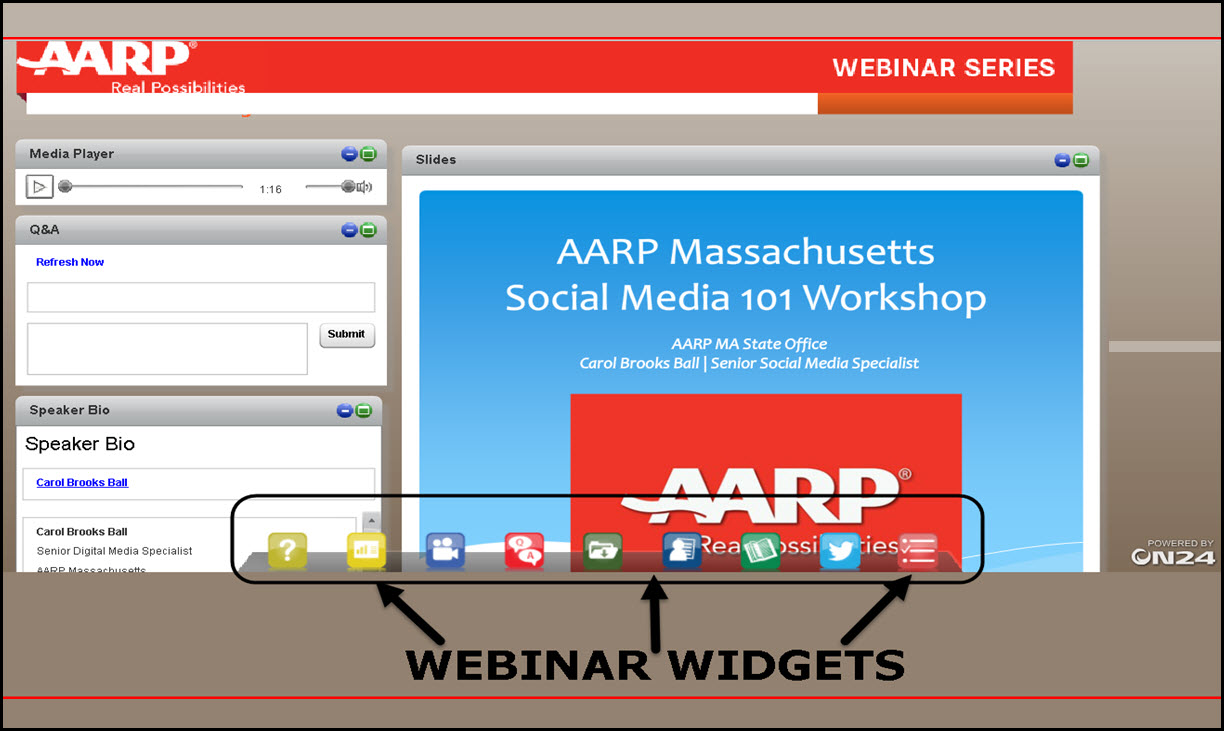 Each Widget allows you to have different control over the screen. Hover your cursor over each Widget (shown below, l-r) and its name will appear ( NOTE: To resize any of the Widget boxes, click on the top corner and drag the handle to increase or decrease the size or shape):

QUESTION MARK icon: Click on this if you need help during the webinar.
SLIDES icon: These are the presentation slides. Click on the icons in the top right of the main slide shown to minimize the Slides screen.
MOVIE CAMERA icon: This links to Media Player and allows you to adjust the volume and to begin, pause or restart the webinar.
Q&A icon: The Question and Answer is where you may submit a question at anytime during the webinar. The question will automatically be emailed to us, and we will email the response. Once you've written your question in the Q&A box, be sure to click "Submit."
RESOURCE LIST icon: The Resource List includes numerous links to helpful documents and other resources.
SPEAKER BIO icon: The Speaker Bio gives information about the webinar presenter.
CHAPTERS icon: Note that this option is currently unavailable.
Twitter or Facebook icon: These are live feeds and direct links to our AARPMA Twitter and Facebook accounts, which display during the respective webinar.
SURVEY/EVALUATION icon: Please click to open a simple survey/evaluation and share with us your feedback about the webinar.
Enjoy the Webinar Series and remember to join us on Facebook, Twitter, and Pinterest!