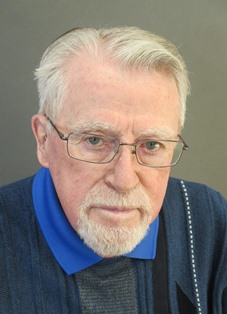 by Don McDermott

AARP's driver safety course is good for all ages because everyone should want help staying safe and keeping costs low by brushing up on essential skills.

Would you like to get a little smarter and a bit more well-to-do? There is a way, and you can work on that right here in Alaska. AARP Driver Safety offers classes regularly from Fairbanks to Southeast.

Driver Safety is a state and nationally accredited course whereby drivers can be rewarded for updating their knowledge and skills. The course has been developed and revised regularly during the past quarter-century, with the most recent, research-based update completed a year ago. Millions of drivers have become safer on the road by investing a bit of time and energy in this program.

The course itself is offered in the span of eight hours in a classroom setting. Generally it is offered in two, four-hour sessions spread over two days, but sometime (for the convenience of drivers who cannot find the time during the week) there are all-day Saturday offerings. Trained instructors walk the participants through the excellent course manual, whose content is reinforced by very well-constructed video episodes.

Drivers completing the full course receive a certificate which can be used for either of two purposes. If drivers have no citations or points against their licenses, there is a credit to their record at the DMV, and they present their certificates to their auto insurer to request a discount on their premiums. In Alaska, the statute reads insurers will grant a "suitable" discount for the completion of an accredited safe driving course. Different insurers will have different interpretations of what is "suitable," so drivers are advised to contact their own provider. This discount is generally applied for three years, after which the driver is allowed to repeat the course for renewed credit.

If a driver has received a ticket or been cited for a moving violation, there will be points applied to their record with DMV. Insurers take a dim view of risky driving by their clients, and these points can lead to higher insurance costs. Completion of the Driver Safety course can earn the participant two points removed from his or her record with DMV. Persons wishing point reductions may earn points once in any calendar year -- if you have more than two points on your record, you may not earn more points until a year has passed since you completed the course. Some magistrates can erase the record of a ticket if the course is completed within a stated time after the citation is issued -- 90 days in some jurisdictions The magistrate or your attorney is the reliable source for that information.

Who may take this wonderful course? ... and how much does it cost? It was written for senior drivers age 50 and older, but the information applies to all drivers. Some material stresses age-related changes to maturing drivers, but younger participants learn a lot from the course. AARP members are charged $15 for the course, nonmembers $20.

Course times and locations vary. Anchorage Senior Activities Center hosts the course twice each month, once in a noon to 4 p.m. time frame, once in a 4 p.m. to 8 p.m. time frame -- both during two afternoons or two evenings. Information is available by calling 1-888-227-7669 outside of Anchorage, or locally 770-2000.

Come join us for a class -- it can make you richer and wiser in many ways!

Don McDermott retired after decades as an education professional at the high school and university level, in teaching and administration, including being named the first dean of education at UAA. He's been an AARP Driver Safety volunteer since 1990.