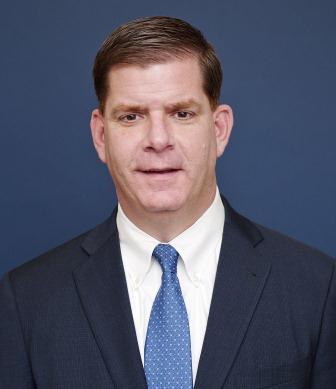 Hello all,

Welcome to 2014! We've had a frosty start to the New Year weather-wise, but inside the State House and the U.S. Capitol things are just beginning to heat up.

Stay tuned in with us throughout this New Year as we bring you weekly updates on local, state and national issues that affect those 50+. As always, our staff is open to your questions, comments and suggestions. We would love to hear from you; please email us at ma@aarp.org.

Martin J. Walsh Sworn in as the 54th Mayor of the City of Boston
On Monday, January 6, Marty Walsh became Boston's 54th mayor — the first new mayor in 20 years — at an inauguration ceremony at Boston College's Conte Forum. Last week Mayor Walsh's team held a public hearing on human services in the city of Boston. At the hearing AARP urged the administration to think about the aging population and how to make Boston a truly livable city. AARP Franklin Park Area/Grove Hall Chapter President Gloria Coney stressed the importance of having a livable community where older residents can age successfully.

AARP Massachusetts 2014 Legislative Priorities
As we begin 2014, at AARP Massachusetts we're working to set our legislative priorities for the year. These include strengthening the financial security of the Bay State's 50+ residents, helping people access home and community based services, and passing the Uniform Adult Guardianship Act to remove barriers that prevent guardians in Massachusetts from providing for their loved ones, regardless of where they live. Be sure to stay tuned and look for more specifics on our legislative priorities in our upcoming weekly messages.

Fiscal Year 2015 Budget Recommendations
This week AARP Massachusetts State Director Michael Festa sent a letter to Glen Shor, secretary for Administration and Finance, regarding recommendations for the 2015 fiscal year budget. Copies of the letter were also distributed to all members of the General Court. Included in the letter was AARP's support for family caregiver assistance to help individuals pay relatives and friends who provide care.

From all of us at AARP Massachusetts, we wish you a bright, happy and warm New Year!

Best,



Leslie Siphers

Advocacy Specialist
AARP Massachusetts