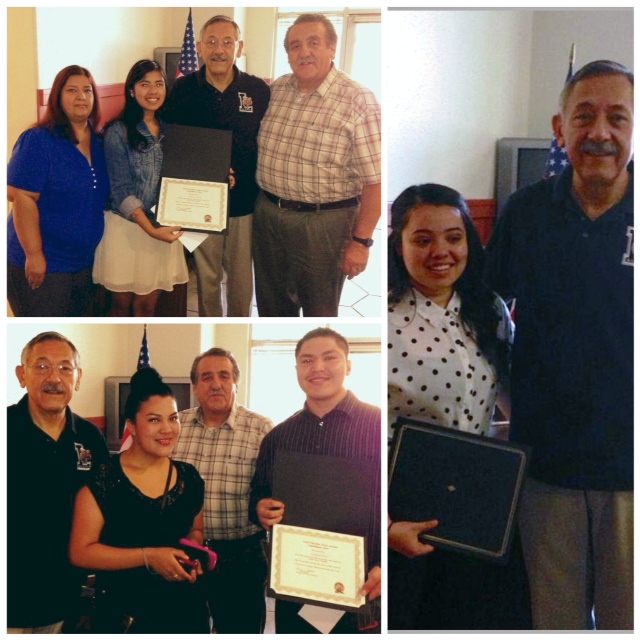 In honor of Lincoln High School's centennial, AARP is proud to announce the funding of the Andrus Opportunity Award, a scholarship that will be awarded to a college-bound Lincoln High student each year for the next ten years. AARP has pledged $50,000 to support the scholarship fund. The award is named for AARP founder Dr. Ethel Percy Andrus, who served as principal of Lincoln High from 1916 to 1944. Meet the three incredible students who are the finalists for the Andrus Award Opportunity scholarship.

Fernando Moreno

It isn't hard to see why Fernando's peers voted him most well-rounded student. He's a student athlete on the football and track and field teams, works construction with his father during the summers, and maintains a 3.8 GPA. He feels fortunate to have attended Lincoln High School and says that going to college and being able to give back is an honor and a privilege. He will be the first in his family to attend a university. Fernando will major in Electrical Engineering at UC San Diego; his dream is to help develop new forms of clean energy.

Natalie Resendiz

Natalie's extracurricular and leadership activities are impressive. She is Student Body President, captain of the color guard, and part of the marching band. In addition, she volunteers with two after-school programs, giving back to her community - all the while maintaining a 3.3 GPA. She began a club at Lincoln High School to expose students to universities outside of California, fundraising to take a group to visit New York University. As the first person in her family to graduate high school and attend a four-year college, her goal is to pave a path for her younger sister. Natalie will attend Mount Saint Mary's College in the fall, majoring in Psychology.

Amaris Rodriguez

Amaris's family has a legacy with Lincoln High School; her grandfather attended in 1948. Despite this history, she will be the first in her family to graduate from high school and attend college. She has had encouragement from her parents throughout her schooling, and a fifth-grade teacher helped Amaris see college as more than a dream. She loves books and English is her favorite subject. Her drive and passion for learning helped her excel in honors classes. She believes the obstacles she has faced have made her more prepared for the future. Amaris will be attending California State University, Northridge this fall.