Thanks to Arkansas Gov. Asa Hutchinson, who today signed the Arkansas Lay Caregiver Act. Strongly supported by AARP Arkansas, the Caregiver Act will help ease transitions from hospital to home for patients & their caregivers.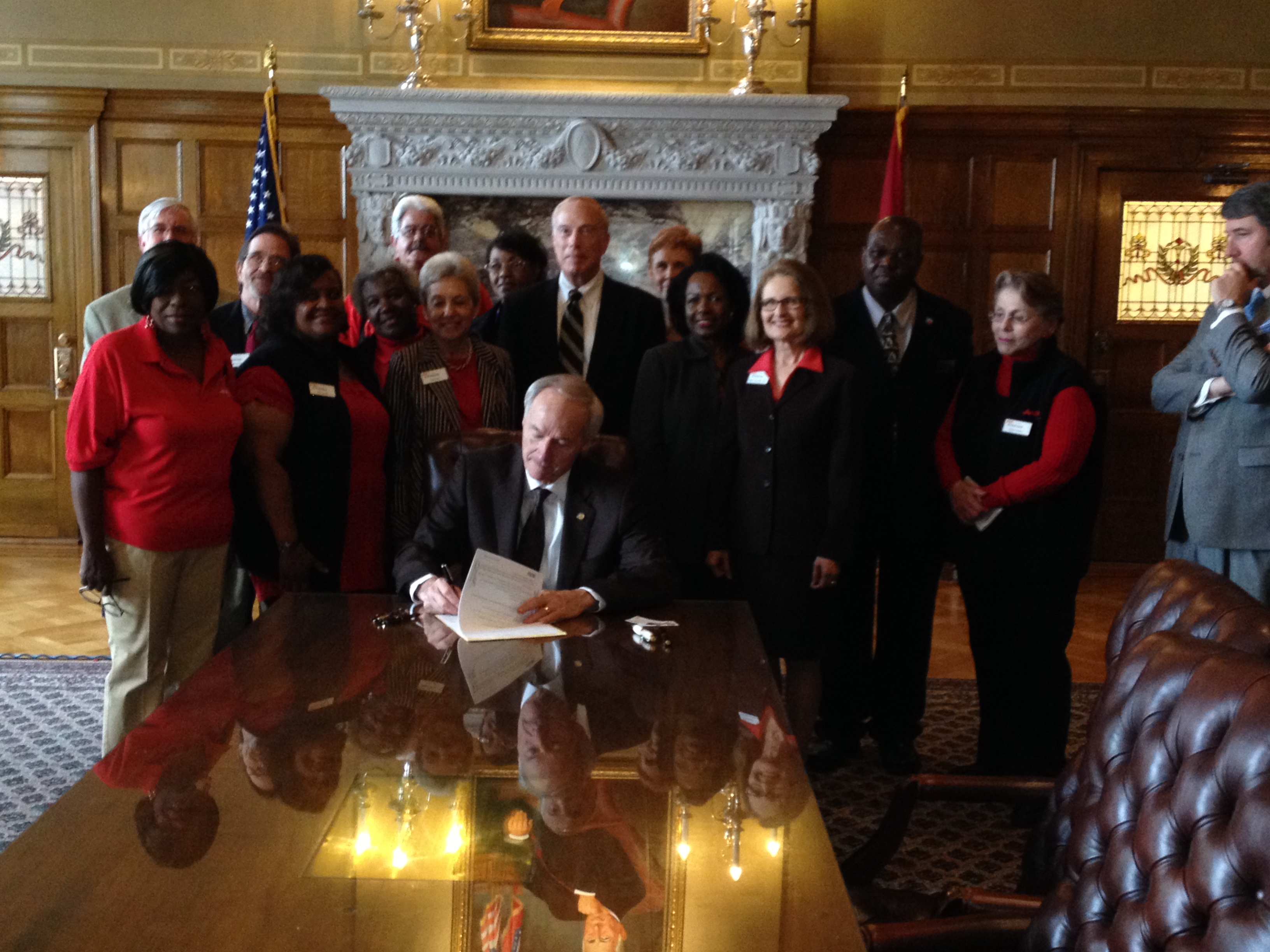 Thanks also to members of the Arkansas General Assembly for strongly supporting passage of this new law, including lead Senate sponsor Sen. Gary Stubblefield of Branch and lead House sponsor Rep. Fred Love of Little Rock. The Act passed the state Senate 34-0 and the state House of Representatives 81-0.

There are nearly 500,000 unpaid family caregivers in Arkansas--a silent army that performs Herculean tasks for their loved ones. The Arkansas Lay Caregiver Act will allow patients to designate a caregiver when admitted to the hospital if the patient so desires.

The designated caregiver will be notified before the patient is discharged and the hospital will consult with the caregiver on how to care for the patient after he/she returns home. AARP worked with Arkansas hospitals to make this happen, and we appreciate their cooperation.