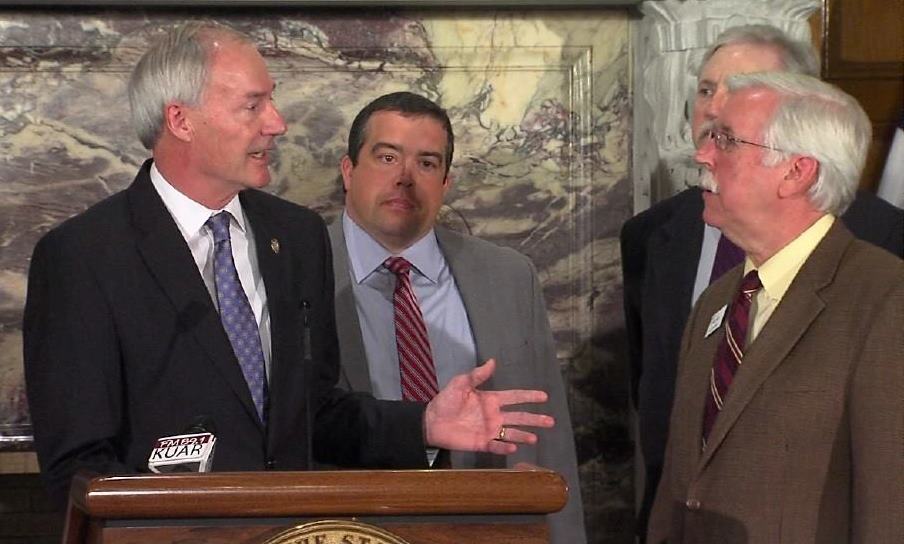 More than 200,000 Arkansans will keep access to affordable health care, thanks to passage of funding for Arkansas Works during the 2016 fiscal legislative session, with strong support from AARP.

Arkansas Works is Governor Asa Hutchinson's revamped version of the health care access initiative originally adopted in 2013 as the Private Option.

Those 200,000 plus Arkansans include 93,000 ages 45 to 64. The phrase "fall through the cracks" aptly describes these hard-working Arkansans, who earn too much to qualify for Medicaid, but too little to get assistance through the state health care marketplace.

Act 3 of the 2016 Fiscal Session, which adjourned May 9, funds Arkansas Works through June 30, 2017. The Arkansas Constitution forbids the Legislature from funding programs for more than one fiscal year, so funding will need to be reauthorized during next year's regular session.

Securing legislative support for Arkansas Works required two important steps. Legislators during the April 6-8 special session by large bipartisan majorities approved the policy framework of Arkansas Works. The day before the special session convened, AARP Arkansas State Director Herb Sanderson presented to Governor Hutchinson over 6,500 postcards signed by AARP members from across Arkansas asking legislators to maintain and improve health care in Arkansas.

The second, more daunting step was a separate vote during the current fiscal session to authorize funding for Arkansas Works. Like all appropriation bills, the Arkansas Works funding measure required a supermajority of 75 percent—at least 75 votes in the House and 27 in the Senate.

"When Governor Hutchinson thanked AARP, he was implicitly thanking our hard-working, well-organized, determined band of advocacy volunteers," said AARP State President Nan Selz. "This hard-working population includes members of the A-Team and every other AARP volunteer or member from Arkansas who called his or her legislator, returned a postcard, or took any other action to help make this happen."

Failing to fund this important program would have had ripple effects throughout the state, not only for the over 200,000 who would have lost their health coverage, but also for the state's health infrastructure, its economy and its budget.

"AARP Arkansas will stay engaged on this issue in preparation for the 2017 regular legislative session and beyond," Selz said. "The 200,000 plus Arkansans—particularly those 93,000 ages 45 to 64—who have worked hard and earned access to affordable health care deserve no less."