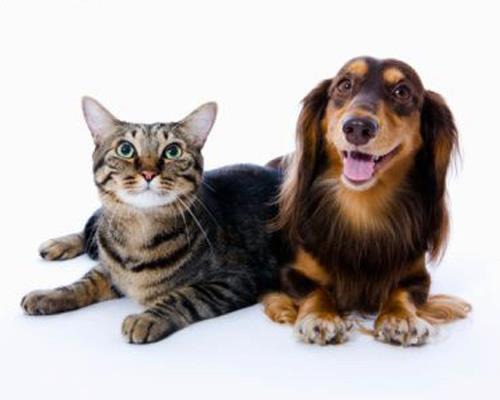 Many older Americans rely on their pets for companionship, and as time goes on, the bond between people and companion animals can become especially meaningful.
Unfortunately, when there's one too many mouths to feed, older pet owners who are struggling financially can be tempted to make a huge sacrifice. When the option is either to feed their pets or feed themselves, some choose their furry family members.
Now a new Florida nonprofit organization is stepping in to provide assistance to those who face that tough decision.
Senior Pet Connection is a 501C non-profit out of Pinellas County, helping extremely low-income senior pet owners in Pinellas County, Florida. It was founded in late 2012 to help area Meals on Wheels clients who chose to go hungry so their pets could eat. Founder Gina Shields felt it was unacceptable for any home-bound clients to have to sacrifice their own well-beings for their pets. Her program assists pet owners by providing pet food and medication. The non-profit even tries to service animals with specific dietary needs.
Senior Pet Connection volunteers are passionate about their work because of Gina's example. Volunteer Fran Salem said, "Gina's love of animals and seniors is her passion. Thoughts of any senior having to share their food or give up their animals because they can no longer afford to keep them broke Gina's heart." The nonprofit is comprised solely of volunteers who are all enthusiastic about helping older pet owners.
The organization also is looking for volunteers in Pinellas County to help in any capacity. To learn more, please visit their website, www.seniorpetconnection.org Also on the website is information about donating and getting assistance.
Senior Pet Connections Website:
Volunteering:
http://srpetconnection.coffeecup.com/forms/spc-volunteer/
For Assistance:
http://srpetconnection.coffeecup.com/forms/spc-assistance/