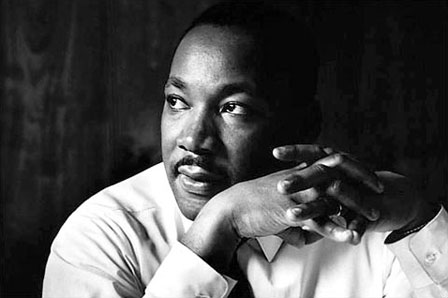 WE HAVE REACHED CAPACITY FOR THIS EVENT AS OF 1/9/15. WE LOOK FORWARD TO SEEING OUR GUESTS THERE!

"WHATEVER AFFECTS ONE DIRECTLY, AFFECTS ALL INDIRECTLY. I CAN NEVER BE WHAT I OUGHT TO BE UNTIL YOU ARE WHAT YOU OUGHT TO BE. THIS IS THE INTERRELATED STRUCTURE OF REALITY."
- MARTIN LUTHER KING, JR.

It's a tradition! Please…be our guest.

Please join AARP Maryland as we celebrate 65 years of unity and service at our annual Martin Luther King, Jr. Breakfast event. This event is free of charge! There, we will focus on new ways to be a voice for those in need. Among other items on the agenda, attendees will learn how to help AARP lead the charge to end hunger in Maryland.

Details below!:

AARP Maryland's Martin Luther King, Jr. Breakfast Reception (Free event!)

Date:
Monday, January 19, 2015

Time:
9:00 AM – 11:30 AM

Location:
Prince George's Ballroom
2411 Pinebrook Avenue
Landover, MD 20785

RSVP:
You must RSVP to attend this free event! THIS EVENT IS NOW FULL.