By Julie E. Lee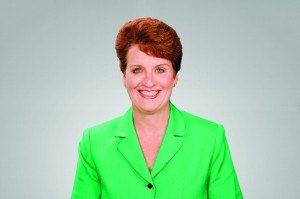 When's the last time you refreshed your knowledge of the rules of the road? If you're like most older Americans, it's probably been decades since you took a driver's education course and got your first driver's license. But even the most experienced drivers can benefit from a tune-up.



That's what new research by AARP and the Eastern Virginia Medical School in Norfolk, Virginia, found. Using a driving simulator, the study aimed to uncover areas where older drivers could use additional training, and learned that—when it comes to driving—many adults could benefit from going back to basics. Are you in need of a quick refresher? If so, read on, and stay smart with these basic driving practices.





Wear your seat belt. This may seem like a no-brainer, but 14 percent of motorists still choose not to buckle up. According to the National Highway Traffic Safety Administration (NHTSA), properly worn seat belts are proven to reduce the risk of fatal injury to front-seat passenger occupants by 45 percent. It is critical that you wear your seat belt at all times—even when traveling short distances or at low speeds. Make sure that it is in the proper position: secure against your body with the lower lap part placed low, across your hip bones. Never place the shoulder belt part behind your back or under your arm.


Understand pavement markings. Do you know the difference between a double solid-yellow line and a double broken-yellow line? Pavement markings are used to guide drivers and control the flow of traffic in an orderly way. Most pavement markings are either white or yellow. They indicate which part of the road to use, provide information about conditions ahead, and indicate when passing is allowed. White markings separate lanes of traffic traveling in the same direction, or shoulder boundaries. Yellow lane markings are used to identify lanes of traffic traveling in the opposite direction. Crossing a single, solid white line is discouraged and crossing double white lines is prohibited. Broken yellow lines mean that you are permitted to change lanes or pass when it is safe to do so. Crossing a double solid-yellow line is prohibited. You can learn more about pavement markings on AARP's Driving Resource Center.


Use your turn signals. Turn signals or blinkers are used to alert drivers behind you that you will be switching lanes, attempting to merge, or turning left or right. Using them is not only courteous to the drivers around you, but in many states, it's illegal not to use them. Don't wait until the last second to use your turn signal. Instead, use your turn signal at least 100 feet before your turning point. Your signal should be on for at least five seconds before changing lanes. It's also a good practice to use a signal when pulling into a parking space.


Come to a complete, three-second stop at stop signs. When traveling in familiar areas, some drivers develop the bad habit of "rolling" through stop signs. But the sign means come to a complete stop, and then proceed with caution; do not just slow down. By law, a "stop" is when all tires on a car have stopped moving. You should come to a complete stop for at least three seconds before proceeding. As a general rule of thumb, in an intersection or junction where a stop sign is present, the driver who stops at the stop sign first has the right to proceed first. If two or more cars stop at the same time at a stop sign, the car to the right side of the driver has the right-of-way. Never assume other drivers will obey these rules, so always proceed with caution.


Obey the speed limit. While this too may seem like common sense, speed-related crashes cause more than 10,000 deaths a year, which is nearly a third of all crash-related fatalities in this country. One simple way to avoid a crash is to abide by the posted speed limit. With many obstacles on the road like other cars, bicyclists and pedestrians, you never know when you will need to brake suddenly to avoid a crash. Driving at a speed higher than what is safe leaves you with less reaction time and braking distance than you may need to avoid a crash. Speeding also increases the risk of serious injury in a crash.


The AARP and Eastern Virginia Medical School research helped shape the content of the new AARP Smart Driver Course, which launched nationwide in 2014. For more tips on how to stay safe, consider taking the course—AARP Driver Safety's flagship offering and the nation's first and largest refresher course designed specifically for older drivers. The AARP Smart Driver Course is available in a classroom and online, in both English and Spanish. In some states, you may even be eligible for a multi-year insurance discount upon completion of the course.*



For more information, visit www.aarp.org/safedriving or call 1-888-AARP-NOW (1-888-227-7669).



*The insurance premium discount is not available in all states for the online or the classroom versions of the course. Please consult your insurance agent for further details.



# # #



Julie E. Lee is Vice President and National Director of AARP Driver Safety in the Education and Outreach group at AARP. She directs the largest driver improvement course in America designed for drivers age 50 and older. She can be reached at jelee@aarp.org .