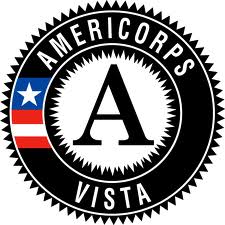 Whether you are a recent college grad looking to gain solid experience, or someone older looking for a new challenge, we are looking for candidates with a passion for community service.

Through AmeriCorps VISTA and the AARP Foundation you can make a tangible difference in combating hunger among older Massachusetts residents. The AARP Foundation is working with AmeriCorps VISTA volunteers to support its older adult SNAP (formerly Food Stamps) education and enrollment projects. AARP Foundation VISTA members recruit, train, oversee and coordinate volunteers and community agency members who will reach out to vulnerable, hard to reach older residents, and enroll them in the SNAP program.

The position includes coordination and administrative responsibilities, supervision of volunteers, as well as capacity building and training of community partner organizations to expand the number of access points where older adults can receive SNAP application assistance.

Your knowledge and skills can help vulnerable older adults win back opportunity and regain their confidence as good community members. The position is based in Boston.

What Are the Benefits?
Living allowance/stipend paid biweekly
Segal Education Award ($5,500) or End-of-Service Stipend ($1,500)
Healthcare and dental coverage
Opportunity to forbear student loans while in service
Relocation assistance (if applicable)
Childcare assistance (if applicable)
1-year non-competitive status for a federal government position
A network of more than 180,000 AmeriCorps VISTA volunteers and alums
Why is AARP Foundation Combating Hunger?
Nearly 9 million Americans 50+ are at risk for hunger every day – a staggering 79 percent increase in just 10 years. Drive to End Hunger is AARP Foundation's multipronged approach to this problem. We're working to combat hunger among people 50 and older through education, partnerships and innovative approaches that will lead to tackling the root cause of this solvable issue.

A key objective of Drive to End Hunger is to increase participation in SNAP (the Supplemental Nutrition Assistance Program) among people age 60+, helping them fight hunger and improve their nutrition.

To apply for this VISTA-AARP Foundation position in Massachusetts, send a copy of your resume to VISTArecruitment@aarp.org with "Last Name, First Name – Massachusetts" in the subject header.

The VISTA program was founded as Volunteers in Service to America in 1965 as a national service program designed specifically to fight poverty in America, according to the Corporation for National and Community Service in Washington, DC, the federal agency that manages the nation's service organizations. In 1993, VISTA was incorporated into the AmeriCorps network of programs.

Each VISTA member makes one-year commitment to serve full-time on a specific project at a nonprofit organization or public agency, according to CNCS. In return for their service, AmeriCorps VISTA members receive a modest living allowance and health benefits during their service, and have the option of receiving a Segal AmeriCorps Education Award or post-service stipend after completing their service.